Reporting rates can be found under the Spider in Aircraft Settings.
Your Spider has a number of different ways it can report;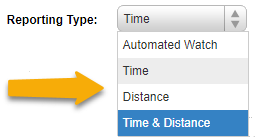 Automated Watch - Active Flight Following (1-2 minutes default reporting rate)
Time - Spider reports every 1-2 minutes
Time Virtual-FDR™ - Spider reports every 15-30 seconds (only available on Spider 6 - 8, registered on a Commercial Plan)
Distance - Spider reports at a set distance only
Time & Distance - The Spider will report at a time and a distance rate.
Additional Reporting Settings
Your Spider has additional settings that can be setup from the Aircraft Settings Page.
Please note that you will have to be an administrator of the account, in order to do this.
Enable Take Off / Landing Speed Threshold (or Speed Up / Slow down)
This setting will trigger a speed up / slow down point on the map when the aircraft reaches or goes below the indicated transition speed.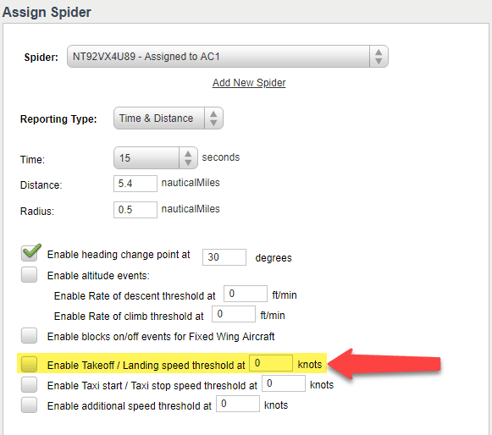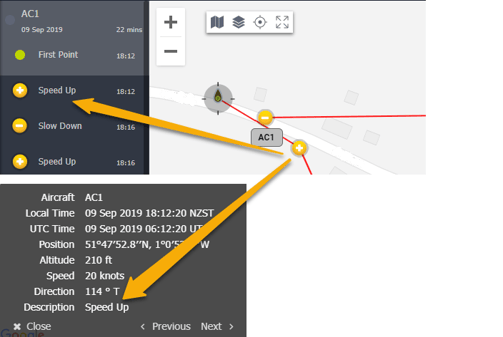 Heading Change Point
Enabling this setting will send a position report whenever the aircraft bank at the setup rate.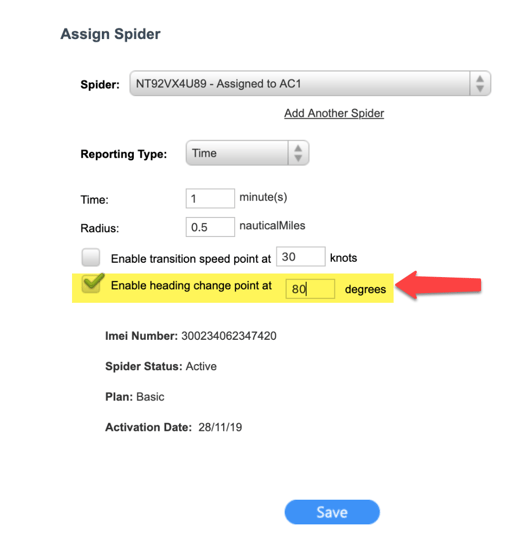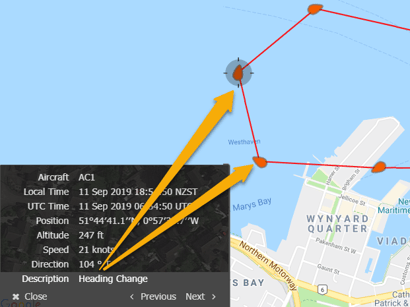 Altitude Events
This setting will trigger a point when the aircraft climbs or descends too quick based on the amount specified.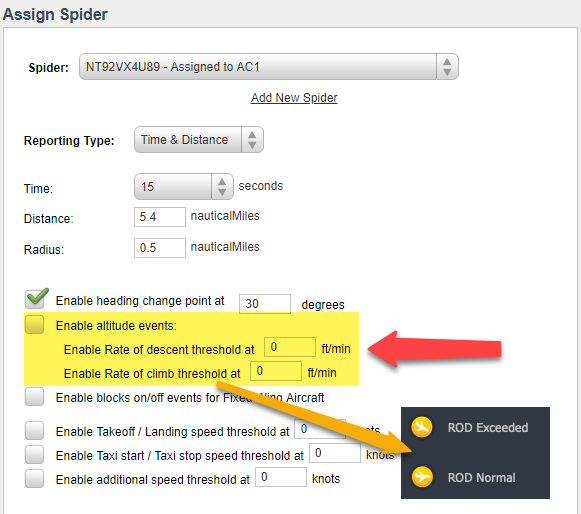 Blocks On/Off
Please note that having Blocks On/Off enabled, will trigger an event whenever the aircraft goes above/below 10 knots.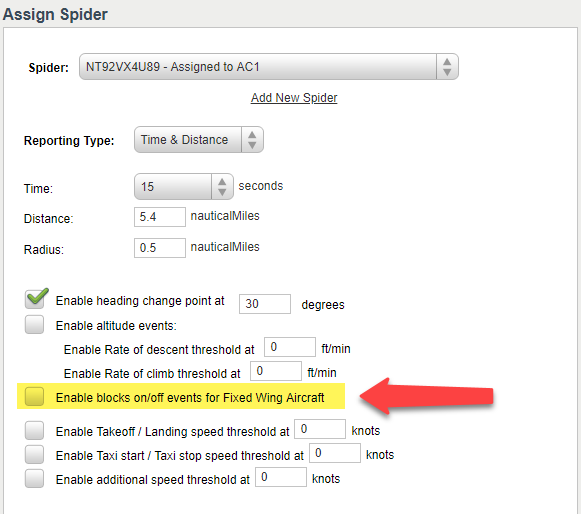 For More information on specific reporting rates, please click on the below links: