Automated Watch is set up under Aircraft Settings
Automated Watch, is the active tracking option, that will watch over you as you fly and generate an alert if there is a disconnection with the satellite network.
When using Automated Watch, the Spider will automatically turn on and start sending your position report every one to two minutes after take off. The Spider will send one initial point and then nothing further until it passes through the enable transition speed.
How To Setup Automated Watch
1. Select the 'Admin' cog in app.spidertracks.io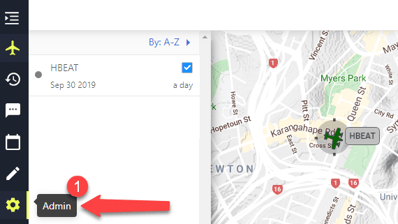 2. On the top-left side of the page, select the organisation where you would like to add an aircraft.
3. Click 'Aircraft Settings' on the left-hand menu.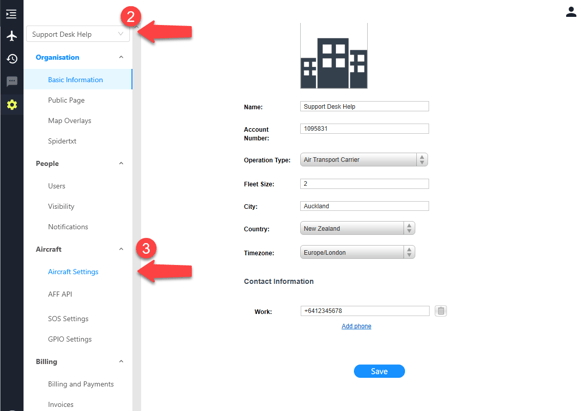 4. Select the Aircraft you would like to enable the speed transition for.

5. Selected 'Automated Watch' in the Reporting Type.
6. The default On setting for Automated Watch is 40 knots. By putting a green tick in the 'Enable Automated Watch Transition Speed' box you are able to set your own transition speed.
7. Click 'Save'.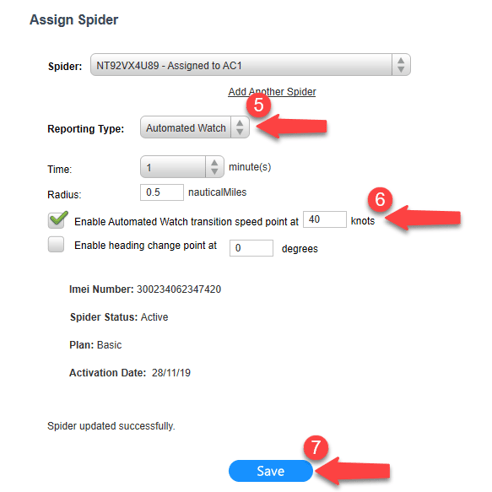 ** The minimum threshold speed is 10 knots **
Please note that Speed up and Slow down messages are not sent when using Automated Watch.