Enabling Spidertxt can be done in the Organisation Settings Management Page.
What is Spidertxt?
Spidertxt 2.0 is a two-way operational messaging tool which allows aviation businesses to stay connected to their aircraft and people, no matter where they are in the world. Spidertxt is person-to-person communication through either desktop or mobile devices that provides simple and reliable communication anywhere in the world.
Enabling Spidertxt
1. Select the 'Admin' cog in app.spidertracks.io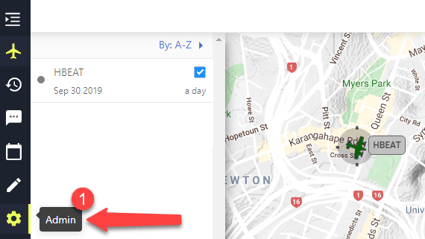 2. Select the organisation that you would like to activate Spidertxt for.
3. Select Spidertxt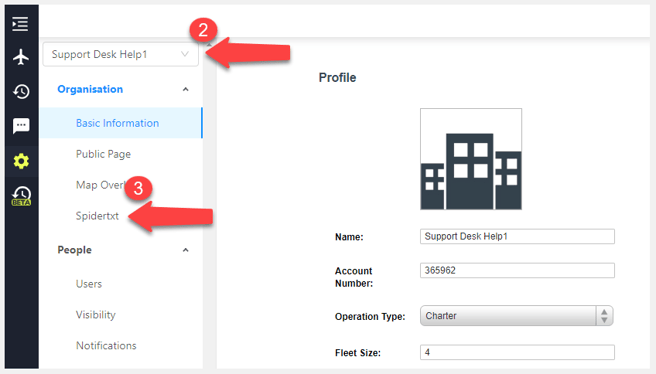 4. Click 'Enable' on the center of the screen.


Once enabled everyone in your organisation will be able to use Spidertxt immediately through the website and through their mobile applications.
Spidertxt is now included at no additional charge on all of our subscription plans. We are in the process of updating our site to reflect this and you can ignore messages related to a $15 per month cost.
Downloading the Applications:
Download the newest version of the App:
iOS Spidertracks App from the version: 4.2.0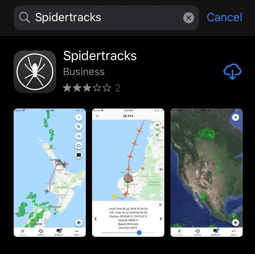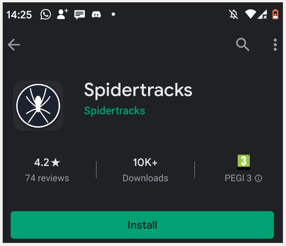 1. Search 'Spidertracks' in the App Store on your device
2. Click 'Get' or 'Open' (open will show it you have previously downloaded the app)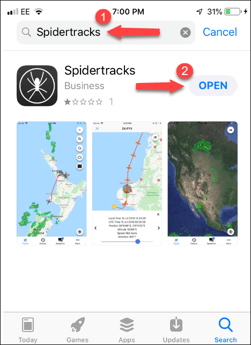 In iOS, you will be prompted and need to allow Spidertracks to send you push notifications.
Checking Push Notifications
To check push notifications are enabled, go to your phone settings, notifications and tap on Spidertracks.
- Tap the Settings icon on your home screen.
- Scroll down and select app from the list of installed applications.
- Tap Notifications.
- Tap Allow Notifications to enable or disable the settings.
- Notifications are enabled when the - switch is slid to the right and green.
Android
1. Search 'Spidertracks' in Google Play on your device
2. Click 'Install'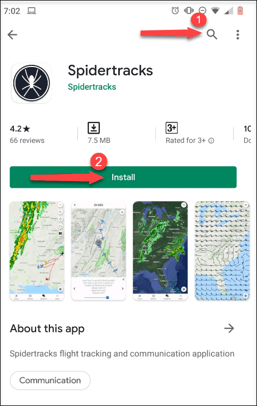 Please Note To Be Able To Use Spidertxt You Need:
To have signed up / created a user account
Be an invited member to an organisation that has enabled Spidertxt
Please note:
The mobile app will log out every 6 months. An automatic pop up will alert users to when this will happen which will allow the user plenty of time to re log in.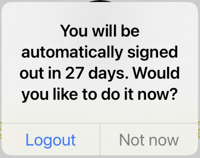 Please see the following articles to continue with the set up:
Notes & Restrictions
Text to email or SMS recipients is not supported; you are only able to send to members of your organisation
Characters must be ASCII only, accents and emojis are not supported
Spidertracks do not recommend sharing account for use with Spidertxt, please see this article for more information.
If you are going flying and want to use Spidertxt, please make sure that you are logged out from all other devices (such as the Spidertracks website), before connecting your smartphone or tablet to the Spider.
Hardware Supported
Spidertxt 2.0 is compatible with iOS (Apple iPhone 4S and newer, iPad, iPod Touch running iOS 10 or later. The handset or tablet must have Bluetooth.
Spider X
Spider 8
Spider 7
Spider 6
All Spiders must have the latest version of firmware.