To update your Spider X firmware please follow the following instructions.
Please Note:
You will need to be connected to the internet throughout the process.
Compatible with Windows 10 and above
Compatible with macOS Big Sur and Catalina
Requirements:
If you are using a Windows computer, you need to download this driver first: Spider X - Windows Driver
USB-C cable which connects your Spider X to the computer
Only works with Google Chrome and Microsoft Edge browser
To Update the Firmware:
1. Remove the USB cap and connect the USB-C cable between the Spider and the computer.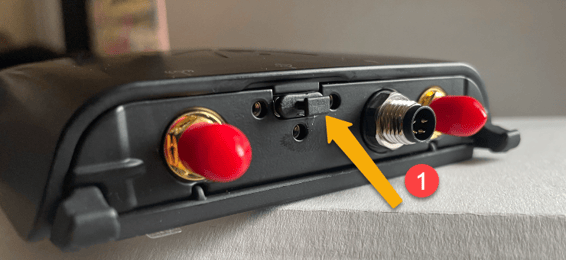 Do not discard the cap, this is required to keep the port clear of debris.
2. Open the following link sx.update.spidertracks.io and login with your Spidertracks credentials.
3. Enter the Spider serial number and pin number which are located on the bottom of the device.

Please Note
- The serial number is case sensitive
- The Pin is the 4 digit number which is after the dash. In this example
ABCDEFGHIJ - 1234 the pin is in bold
- Do not include spaces between main numbers and dash.
4. Click Connect to Spider X
5. Click Open Serial Port

6. This will bring up a selection box, click Spider X
7. Click Connect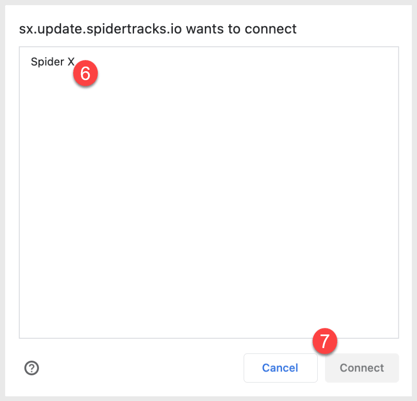 8. If the Spider X bootloader driver needs installing, click the Spider X bootloader driver link. This will add the drivers to your computer. Otherwise skip to step 9.
9. Select DFU in FS Mode - Paired
10. Click Connect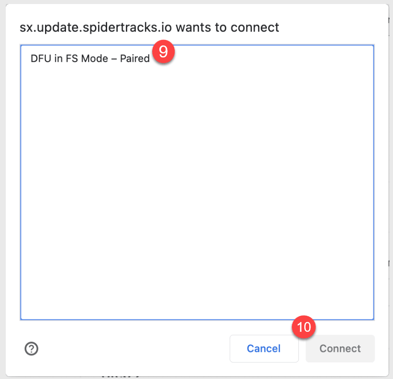 11. Click Update Spider X
Do not disconnect or navigate to another page while the update is happening, this can potentially 'brick' the Spider.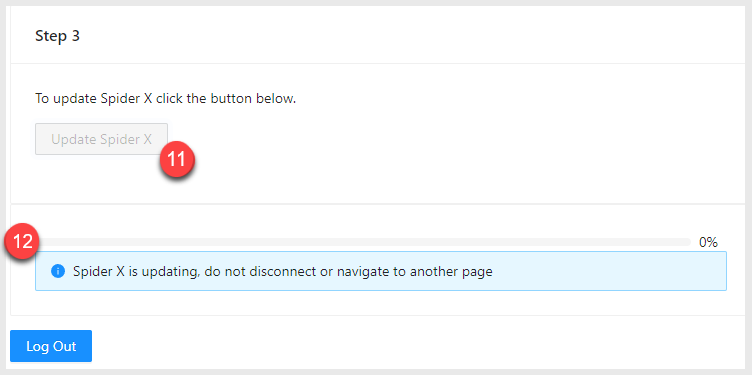 12. The Spider X will start to update, the progress bar will alert you to any issues.
13. Once the Update is complete the following message will display 'Spider X updated, device can now be unplugged', Click Done, and unplug your Spider X.