Parameters such as roll and pitch are used to create exceedance events. You can define the threshold at which an event is generated for your organization so that the insights we reveal are as relevant as possible to the way you fly.
Configuring Safety Events
To set up your safety events in the Spidertracks Platform
1. Select the 'Admin' cog in app.spidertracks.io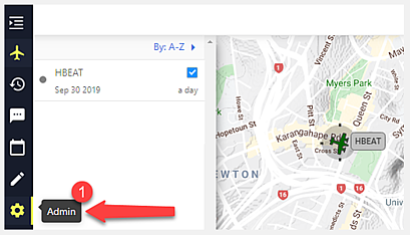 2. Open the organisation drop down menu at the top of the menu and select the organisation you wish to configure events for.
3. From within your organization settings pages, click 'Events' on the left-hand menu.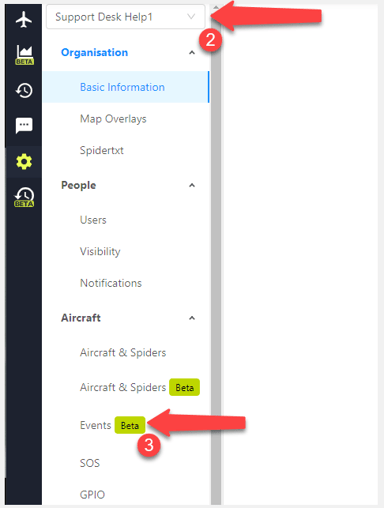 On this page you will see a table with the available Safety Event types. Each row in the table represents a different type of Safety Event. They will have default thresholds specified that you can tailor to your organisation.
4. Click on a specific row to edit the threshold(s) for that event.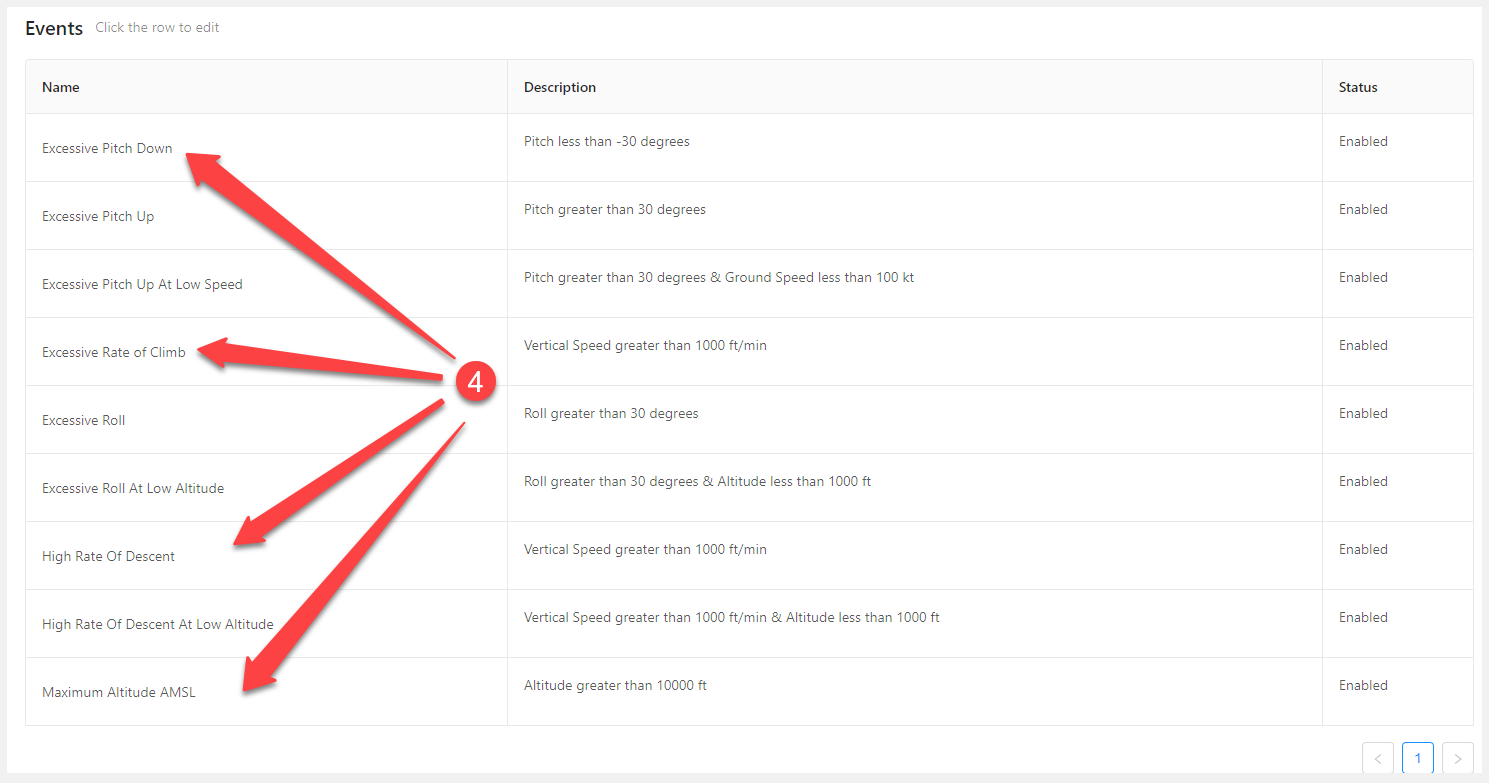 5. Update the thresholds to your desired settings
6. Click Enable
7. Once you made any changes, click Save.