To rename an aircraft under your account, please follow the below instructions.
1. Select the 'Admin' cog in app.spidertracks.io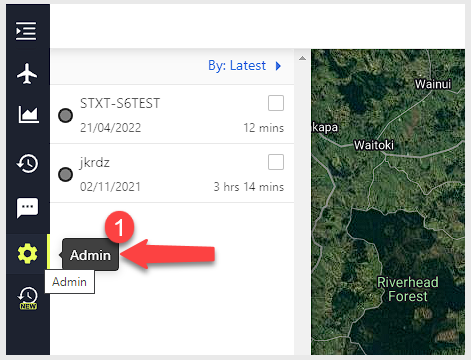 2. On the top-left side of the page, select the organisation where the aircraft that you want to change the name is.
3. Click 'Aircraft & Spiders' on the left-hand menu.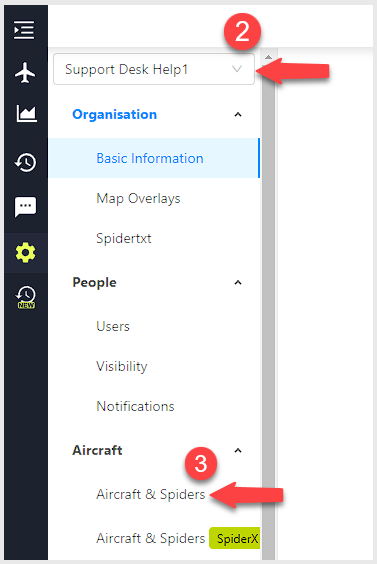 4. Select the 'Aircraft' you want to change the name of
5. In the 'Registration' box, edit the new name.
6. Click 'Save'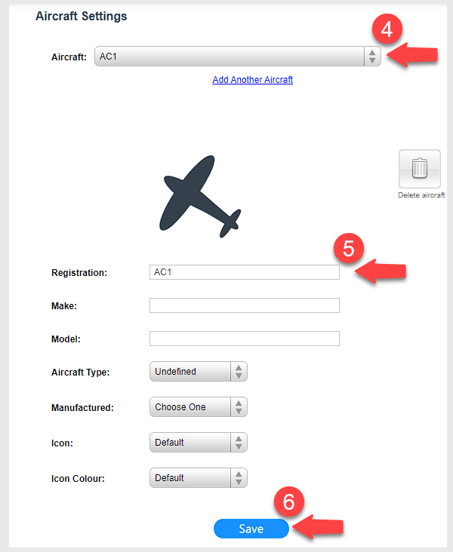 Please Note: Renaming the aircraft will rename all the tracks that the aircraft has made.