1. Select the 'Admin' cog in app.spidertracks.io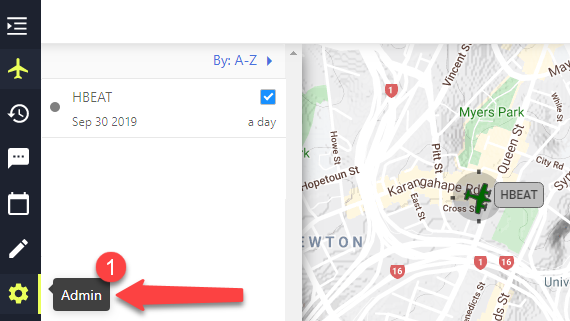 2. Open the organisation dropdown menu located on the top left hand side at the top of the menu and select the organisation you wish to manage visibility for.
3. Click 'Aircraft Settings' on the left-hand menu.
4. Select the aircraft you would like to add the Spider to.

Adding a Spider
1. Scroll down the page, click on 'Add Another Spider'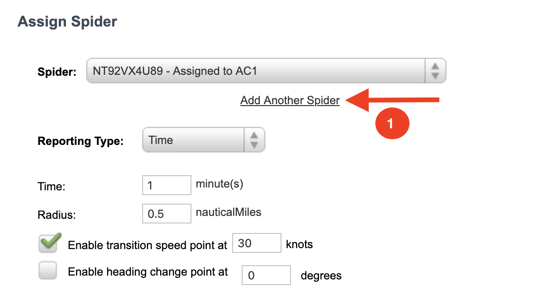 2. Enter the 10-character serial number from the underside of your Spider.
Please Note: The serial number does not contain the numbers one or zero. These are O (for Oscar) and I (for India).
3. Click 'Continue'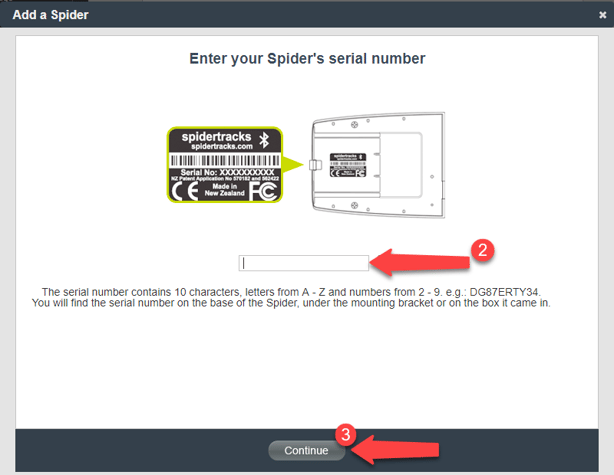 4. After entering your serial number, you will be taken through to the plan selection options.
Clicking continue, you will then be asked to agree to our Terms and Conditions.
If you would like more information on our plans, please view our Plan Page
Assigning a Spider to an Aircraft
1. To assign a Spider, select the 'Aircraft' you want in the drop down menu.
2. Then scroll down to where it says 'Assign Spider' select the drop-down menu and select the Spider you want to Assign.
3. Click 'Save'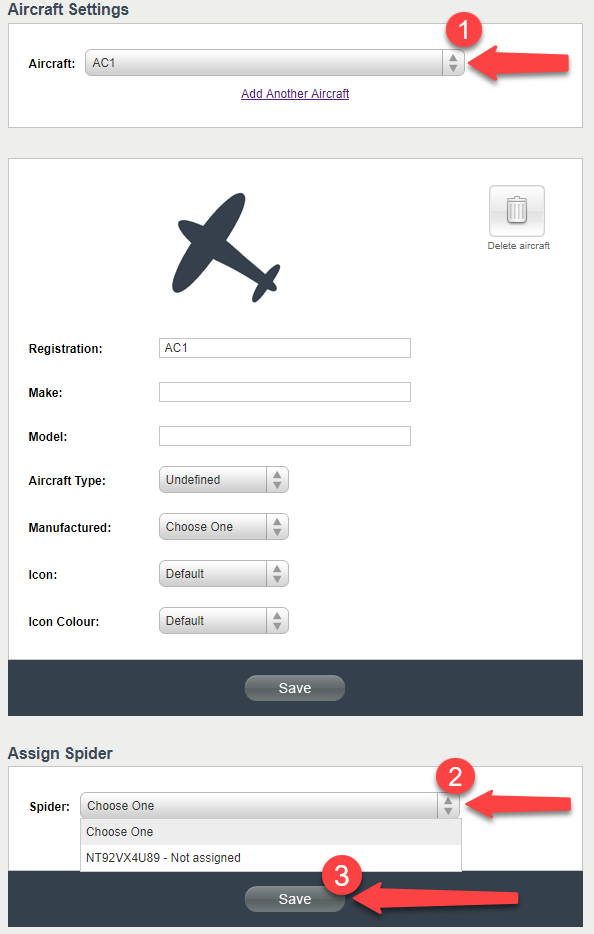 You have now assigned a Spider and you can configure the reporting type that you require.