Clicking forgotten password on the login page, will allow you to reset your password. This can also be done under personal settings after logging in.
If you have forgotten your password or you are having trouble accessing your account, try requesting your password from the login page.
1. Underneath the 'Log in to Spidertracks' click the link 'Forgotten your Password?'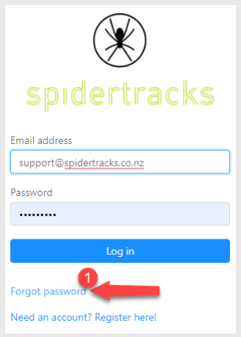 2. Clicking this link will bring up the 'Forgot Password' box where you will be asked to supply your email address you signed up with.
3. Click 'Send', a link will be sent to your email address on how to update your password.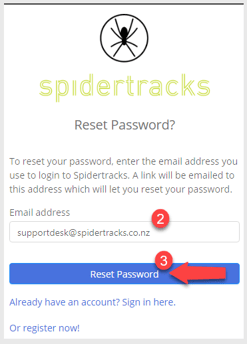 If you know your password but would like to change it, follow these steps;
1. On the Flying Page, click 'Personal Settings' then on 'My Settings'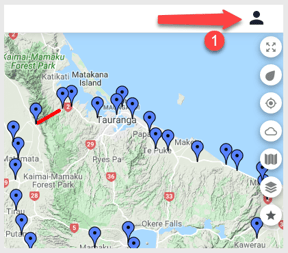 2. Under Personal Details, click 'Password Change'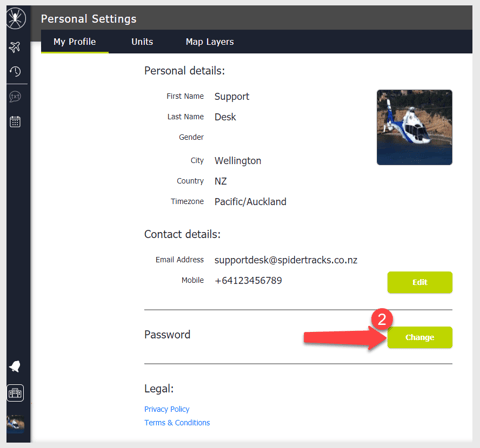 3. Enter the New Password
4. Click Save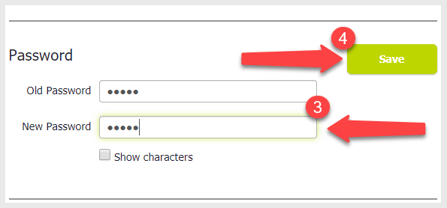 Please Note: when entering your email to log in, this should all be in lower case letters.
FAQs
Q. I can log in to the old website with my username and password but not the new site. Any ideas?
A. This is because the site has been blocked by your IT department. Please check with them or your ISP.
Q. I have updated my password and I can now not log in! What did I do wrong?
A.There are several things to try:
- firstly make sure you do not have any old passwords for the site stored in your browser or keychain
- Make sure you are logging in with the correct email address you signed up the account with.
- Make sure you have created a full account with us at app.spidertracks.io
Q. I keep requesting a password change and I receive no email, why didn't it work?
A. It could be that the email we are sending you is being redirected to your Junk mail folder.
Q. I am trying to log in to the Spidertxt app, but it wont let me log in.
A. Make sure you have created a full account with us at app.spidertracks.io
Q. The log in fields on the website are flashing and don't allow me to enter username or password. Any ideas?
A. This is because your browser is remembering an old password for the site. If you can remove the current saved password and then reenter it, that should fix it up.
Q. Can I reset the password through the mobile App?
A. Any reset can only be done through he main website.