Spider 6, Spider 7, Spider 8 and Spider X Connection Information:
Download the newest version of the App:
Spidertracks App from the version: 4.2.0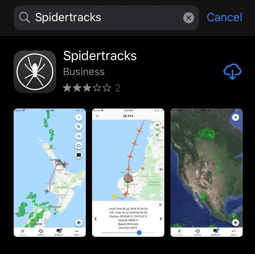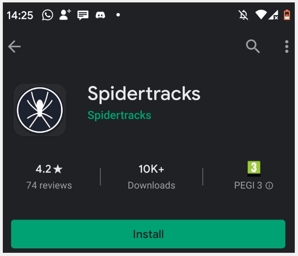 IMPORTANT The first time you connect to a Spider 6, Spider 7 or Spider 8 you will need to manually connect. Please follow these steps:
In your iPhone settings and make sure that Bluetooth is enabled, please DO NOT PAIR at this stage.
1. Open the Spidertracks app and tap the '...More' button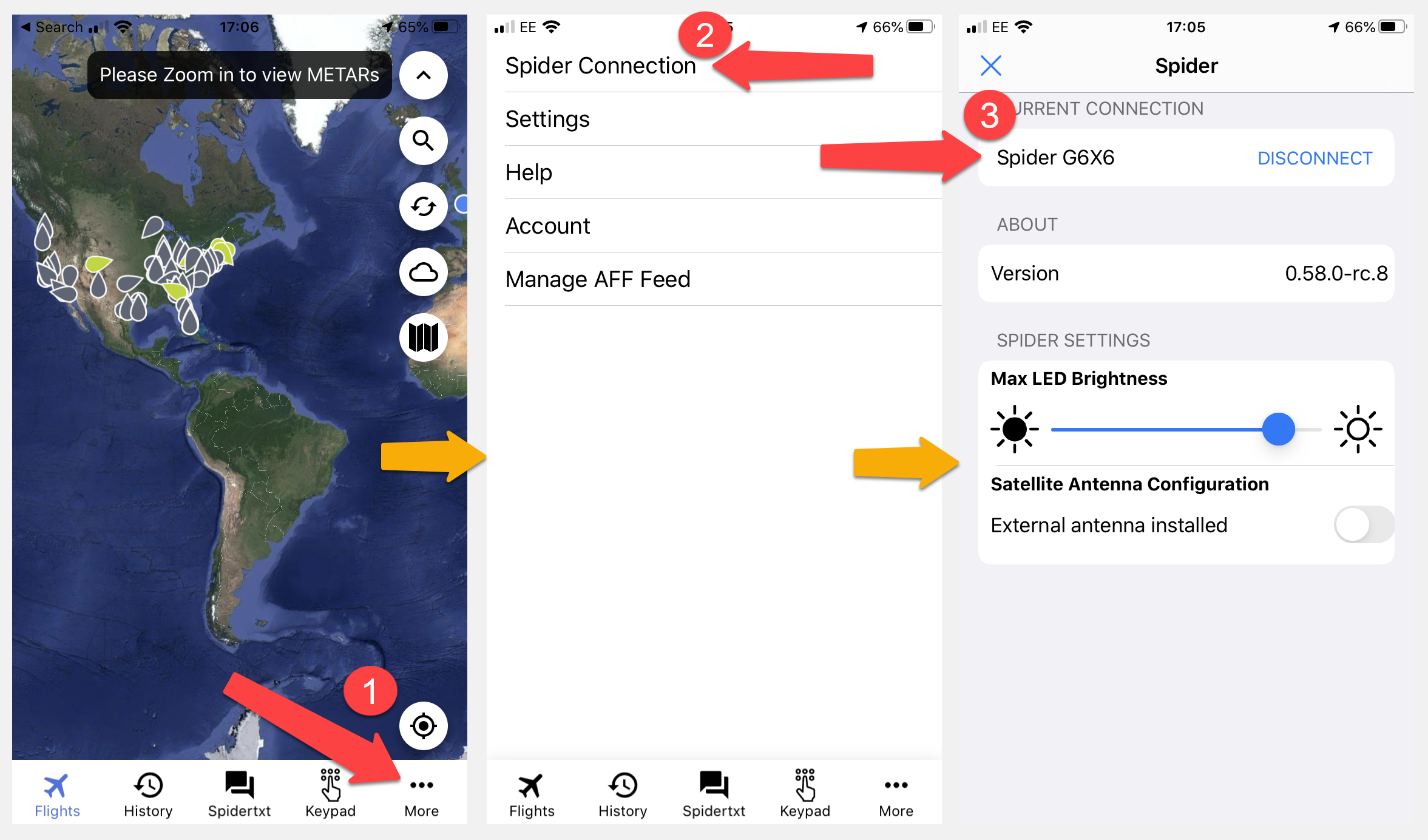 2. Tap on 'Spider Connection' at the top of the menu.
3. Select the Spider you want to pair with from the 'Available Spiders' list and click 'Connect'
The connection may take a few minutes depending if the Spider has clear view of the sky. The next time the Spider powers up within Bluetooth range (10m) to your phone, with the application open, it will automatically attempt to connect.
Please Note To Be Able To Use Spidertxt You Need
To have signed up / created a user account
Be an invited member to an organisation that has enabled Spidertxt
Spidertracks do not recommend

sharing account for use with Spidertxt, please see this

article for more information

.

If you are going flying and want to use Spidertxt, please make sure that you are logged out from all other devices

(such as the Spidertracks website), before connecting your smartphone or tablet to the Spider
To Download the User guide please click on the link below