Sharing your Spidertracks tracking and event data with NAFC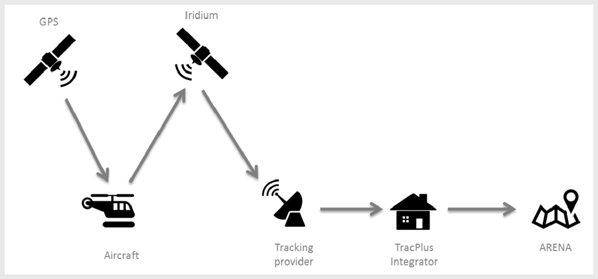 Follow the instructions below to have your Spider sharing tracking data with NAFC.
1. Select the 'Admin' cog in app.spidertracks.io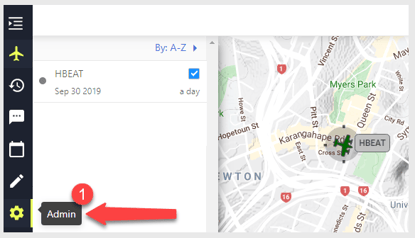 2. Select the organisation you wish to manage visibility for
3. Click 'AFF API' on the left-hand menu.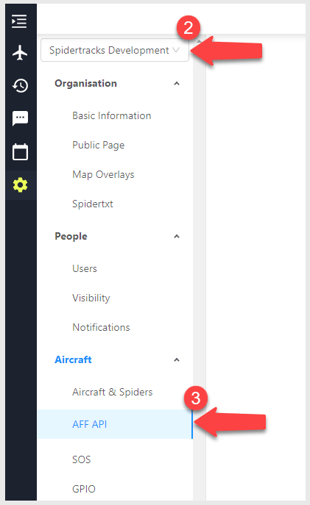 4. Select the aircraft that you would like to be sharing data to NAFC.
5. From the list of Public AFF Consumers, select "Australia: NAFC (1 - 2 minute position reporting interval)"
6. Select Save to save for the one aircraft and click Apply to All to make the change for all the fleet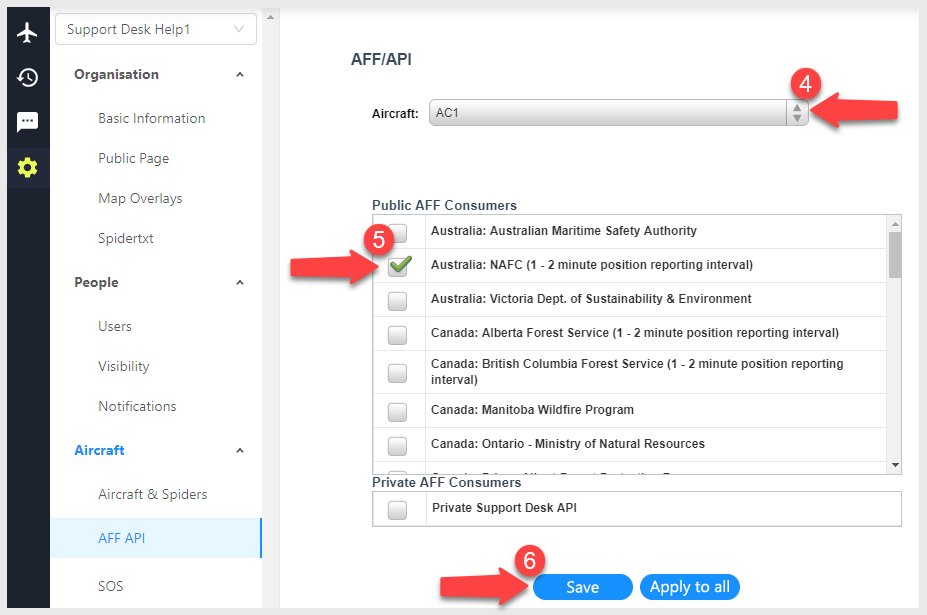 Next Steps...
The next step is to create an account with TracPlus, which then will pass it to NAFC's platform.
1. Please contact sales@tracplus.com and let them know that you are a Spidertracks user and you are wanting to share your tracking data with them, for the NAFC's platform.
2. Once you have an account and your device is activated in their system you will need to configure the device in TracPlus to send data to NAFC.
3. To do this please visit http://my.tracplus.com and login with your TracPlus username and password.
A. Click on User Groups on the list on the left
B. Select AFAMS from the left hand menu
C. If you don't see a green tick next to AFAMS click the 'Add this group to my list of friends' button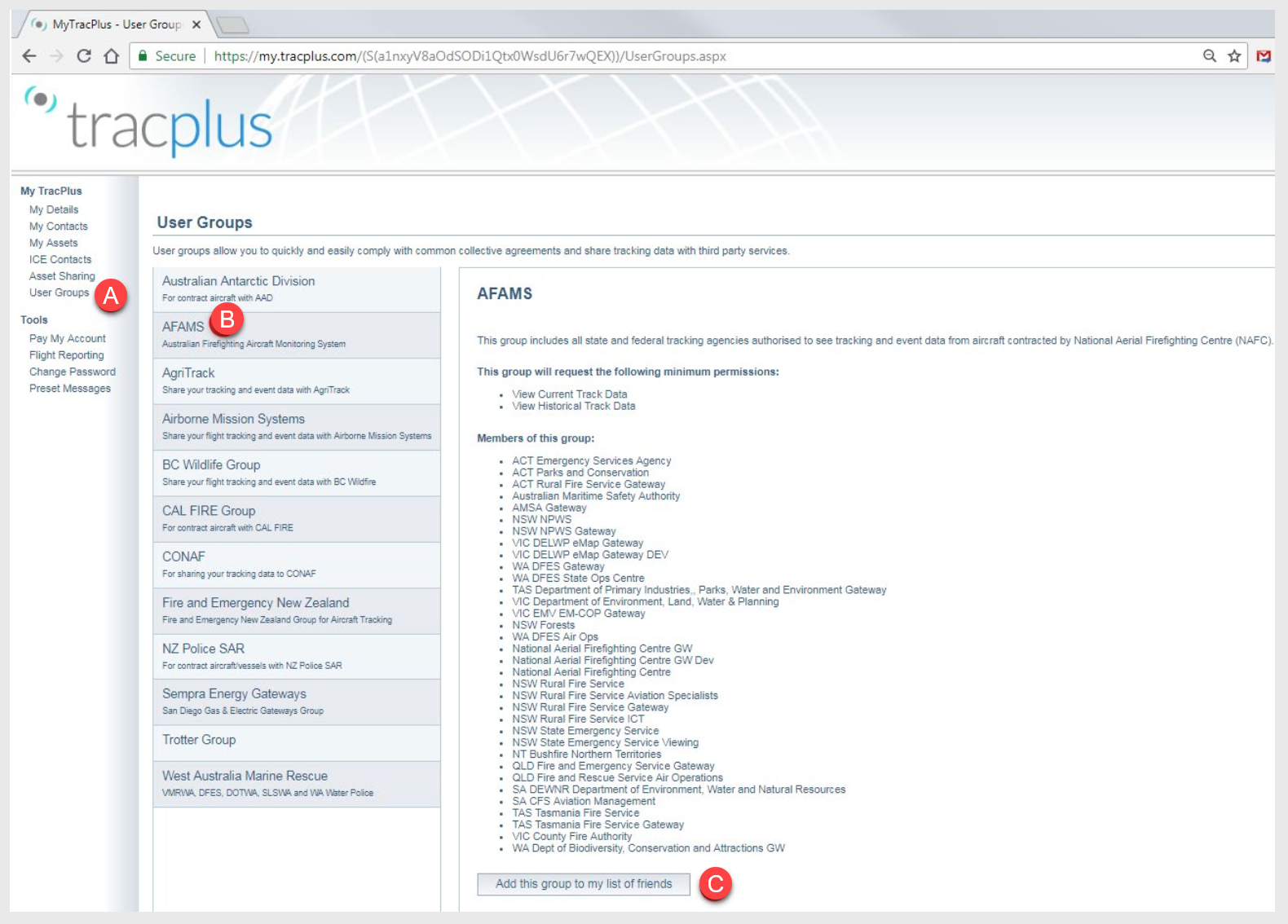 D. Click on 'Asset Sharing' and select your Aircraft registration / tail number from the list. Make sure that you enable the following permissions:
a. View Current Track Data
b. View historical track data

For help contact:
If you have done all these steps and want to ensure that your tracking information is showing on the NAFC's platform, please visit the following link where you will find detailed instructions on how to confirm this: Spidertracks - NAFC confirmation