Our native iOS and Android applications allow you to track all your assets and communicate with all your team from you mobile phone. Anytime, anywhere.
Spidertracks has native mobile apps for both iOS and Android
Once installed you can login to the app using the same credentials that you use for the Spidertracks website.
Key Features
Flights
The flights screen allows you track all of your aircraft in one place by displaying the last reported location and a track for each aircraft that you have visibility over.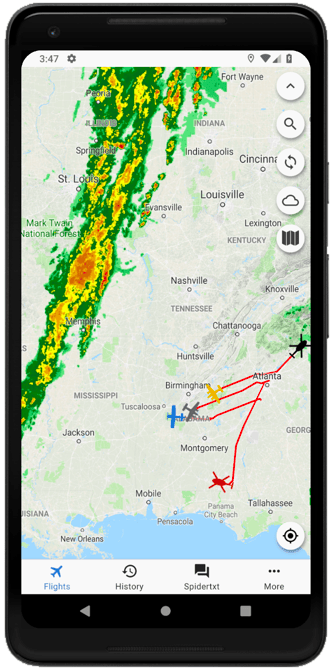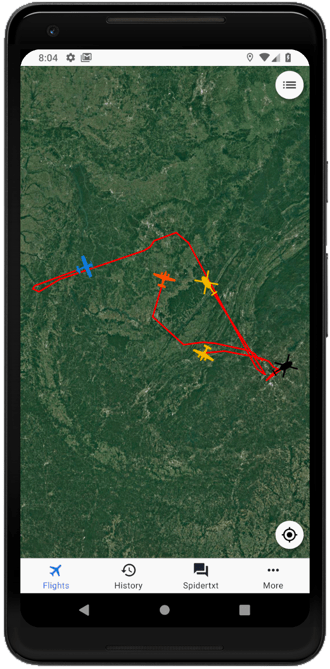 Aircraft List and Flight Detail View
You can also select a specific aircraft from the flights page or the aircraft list to see a detailed view of its most recent flight.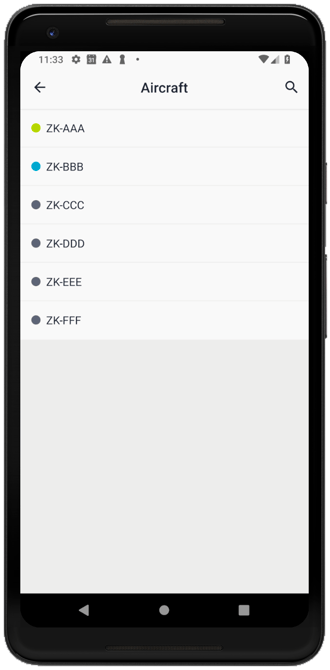 Map Layers
You are able to select from a variety of different base map layers including to suit your viewing preferences, including:
Default (standard map)
Satellite
Terrain
IFR High
IFR Low
VFR
Basic
Weather Overlays
You can apply a variety of different weather overlays on top of the map layer to help you safely plan your flights.
Radar
North America (includes continental US, Alaska, Hawaii, Puerto Rico, and the southern portion of Canada)
Australia
Canada
Global Radar (satellite derived)
Satellite - IR
Global Infrared Satellite
Lightning Heat Map
Shows the density of lightning in an area, with cooler colors (blue, cyan, green) indicating less lightning, and warmer colors (yellow, orange, red) indicating areas with more lightning.
Winds Aloft
History
The history features allows your search through all of your historical flights and display them in the app.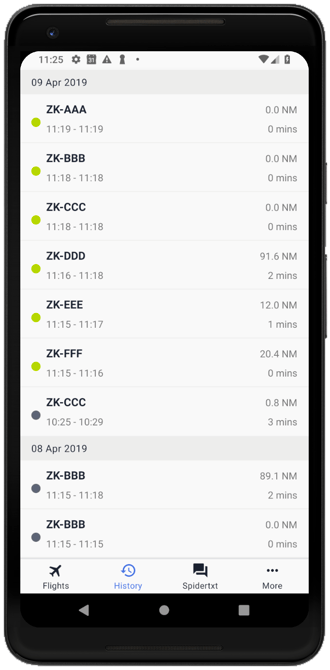 Spidertxt
Spidertxt is an additional paid add on feature that allows you to communicate with all users in your organisation via wifi, mobile data and Iridium when paired with a spider. Click the blue pencil button to create a new message, click the a message thread to view previous conversations.