To manage any of the members associated with an organization's account, you must have administrator privileges, in order to access the 'Users page'.
If you set up the account, or were invited as an administrator to join the account, these settings will already be available to you.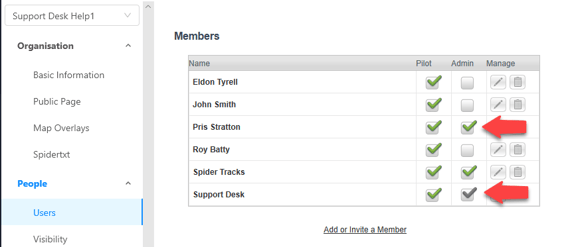 To access the organization users page, please follow these instructions:
1. Select the 'Admin' cog in app.spidertracks.io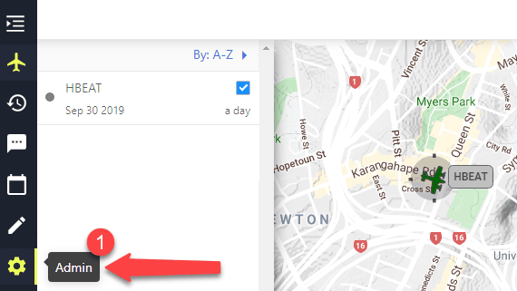 2. Click 'Manage' on the organization's page.
3. From within your organization settings pages, click 'Users' on the left-hand menu.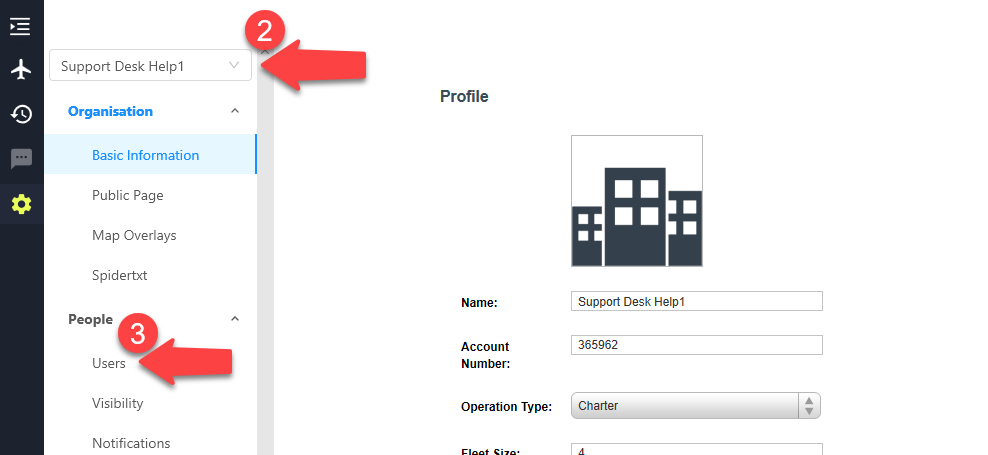 Managing Your Users
1. To check the email and name of a user, click the 'Pencil' Icon, once a user has signed up this will not be editable by any of the Organisations Administrator or Account Owner. The user will be responsible for their own account management and making sure their details are correct and that the most up to date details are stored.
2. To remove a user, click the 'Trash Can' icon next to the users name.
3. If a user has a 'Green Tick' under the Admin boxes, this means that they are an Administrator in the organization.
4. If a User has a 'Grey Tick' by their name it means they are the Account Owner.