To view your aircraft's latest flight on iOS devices (iPhone / iPad / iPod Touch) you can use the Spidertracks app, downloadable from the App Store. Once downloaded, please follow these steps to set it up:
Login
After downloading the 'Spidertracks' application, open the App. You will be required to enter your normal login email and password used on the application website (https://go.spidertracks.com) and then click 'Go'.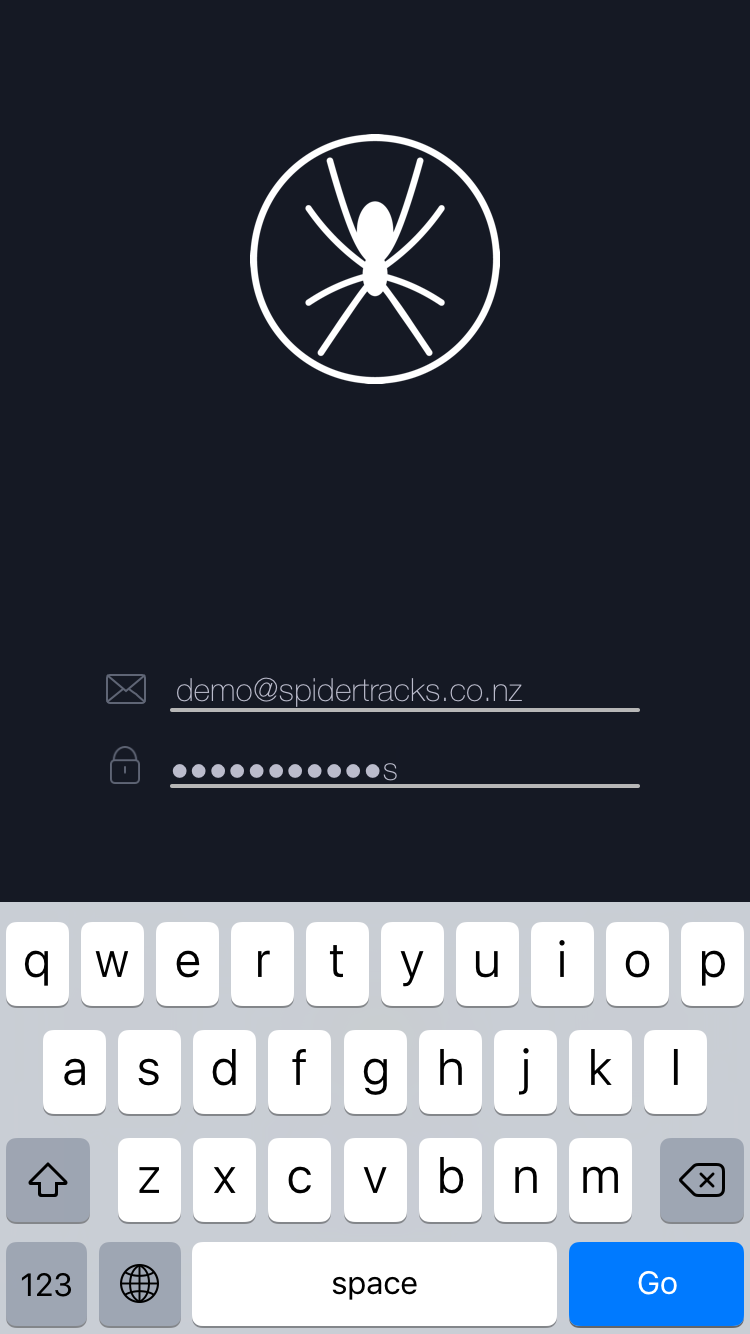 The next time you open the application you won't have to login, unless you have logged out.
Flying
The first page you land on is the Flying page, which shows you the latest location of all your aircraft. Clicking on the position report will show you the aircraft name, time of last point, speed and altitude.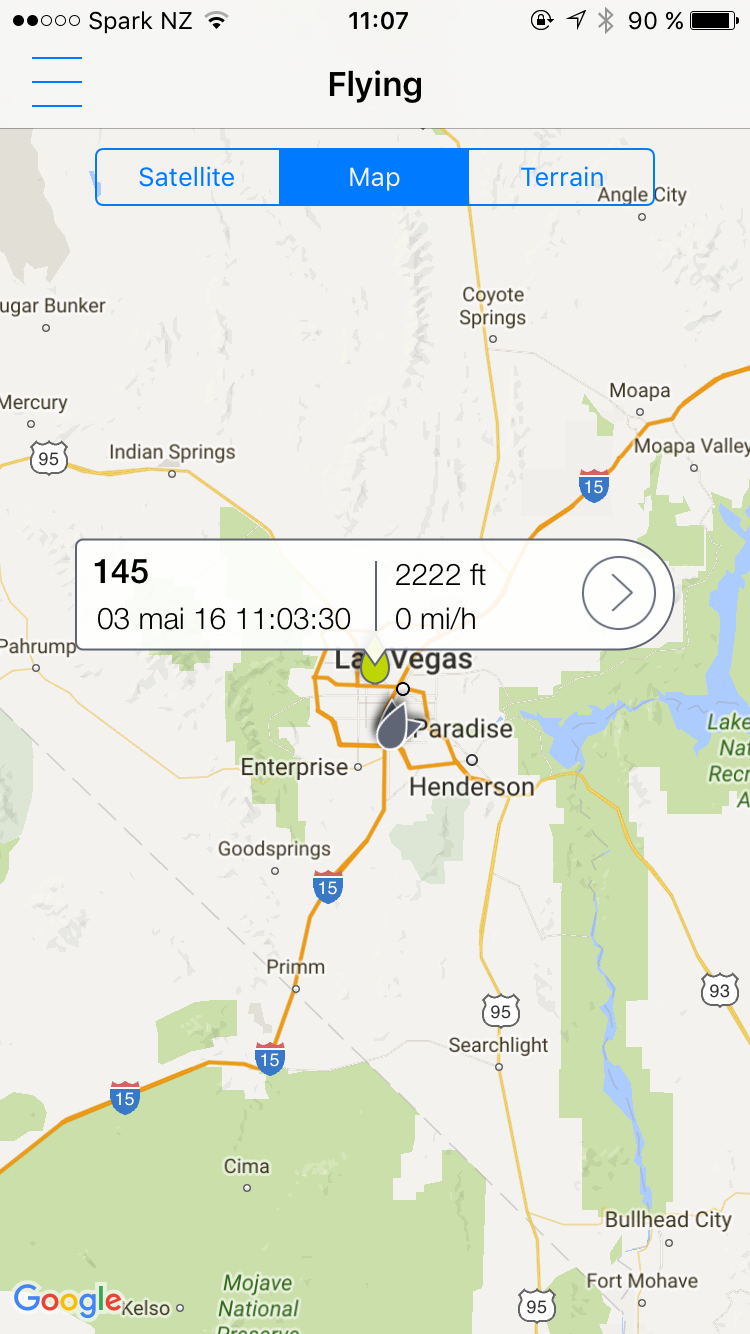 By clicking on the arrow you can view the current flight.
Main Menu
Tap on the menu icon at the top left to open the menu. From here you can navigate to the History, Help, and Flying sections. You can also logout from here.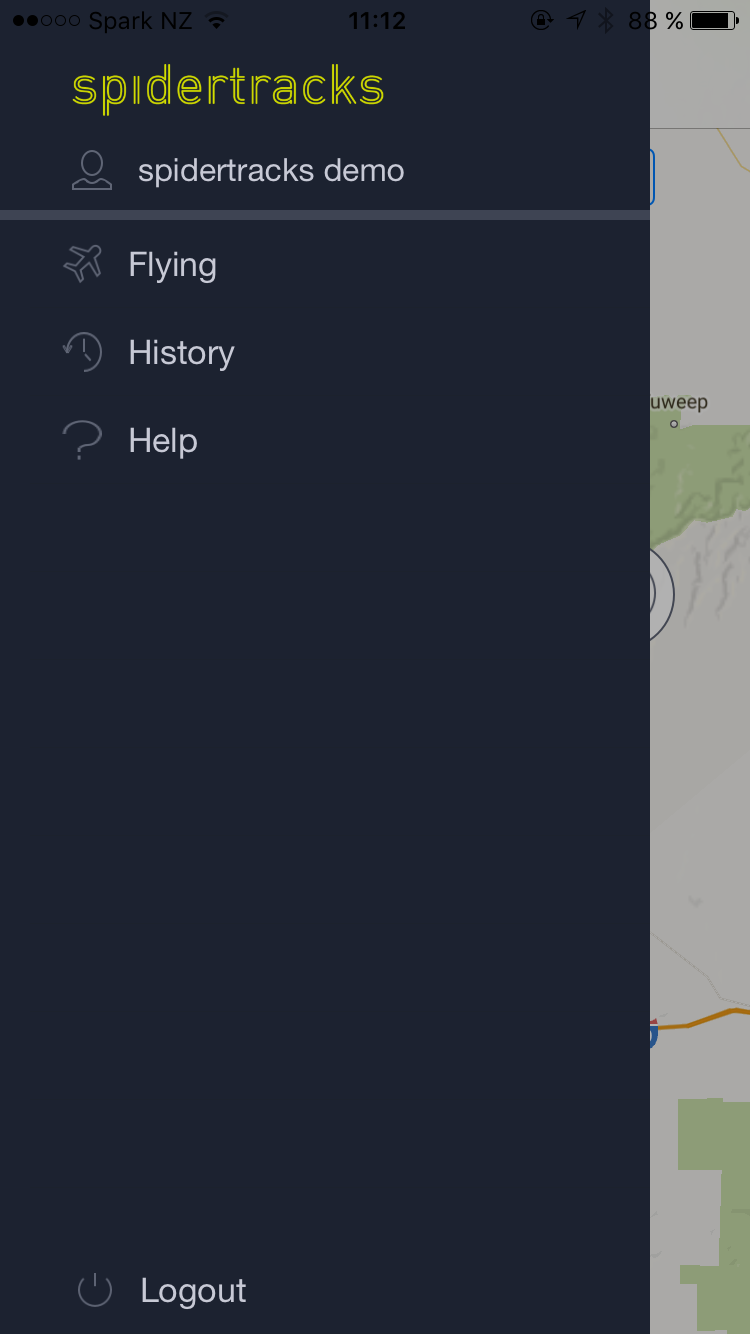 History
The History page shows you all your flights in chronological order. You can scroll down to load older flights, or pull down to manually load new flights.
The colour indicator beside each flight shows the current state of the flight:
Green indicates active in normal flight mode
Blue indicates active in Watch mode
Red indicates the Spider is under SOS
Grey indicates the flight is not active
Tap on the track to view it on the Apple Map.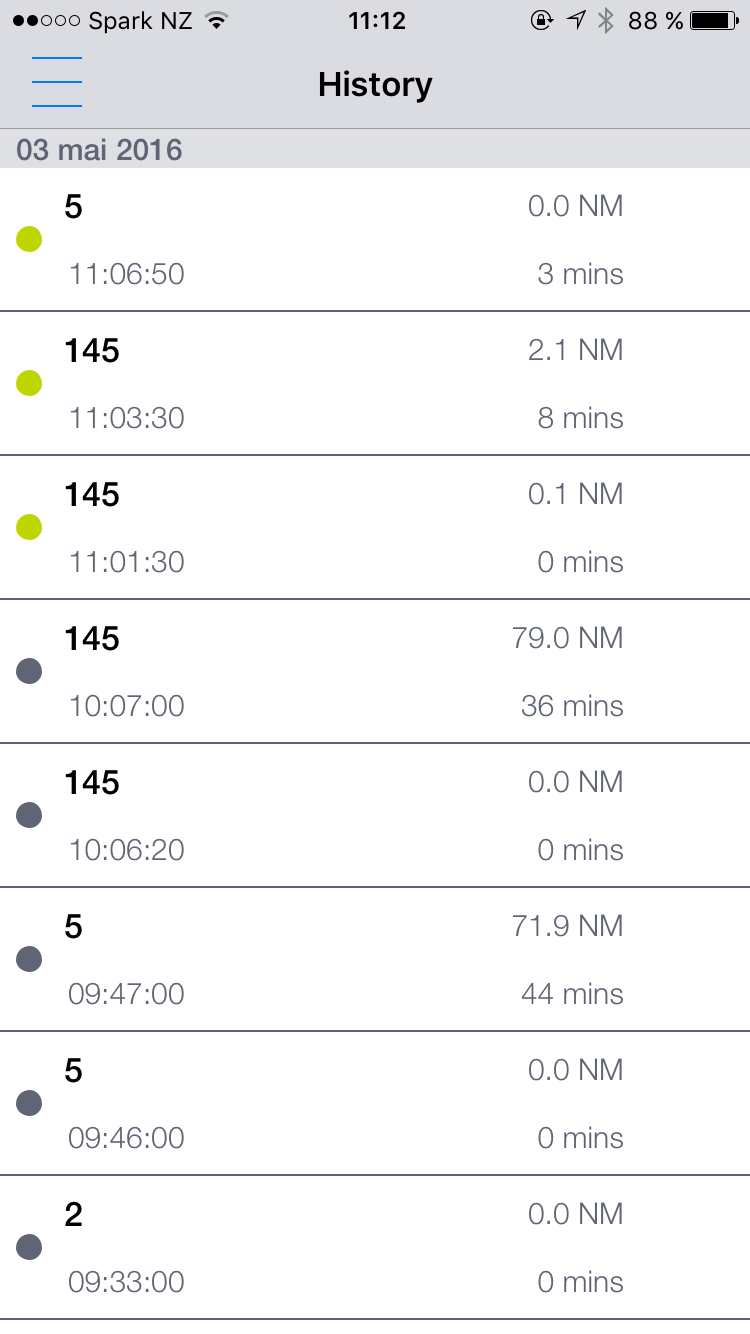 The list also shows the distance and time of each flight.
Viewing a flight
From the Flying page, or the History page, a flight can be viewed. The flight will show all position reports and the position report GPS details.
The details box can be hidden by tapping or sliding the box down. The position reports information can be slid left or right to show adjacent position report details. Any points of interest will be shown in this information box also.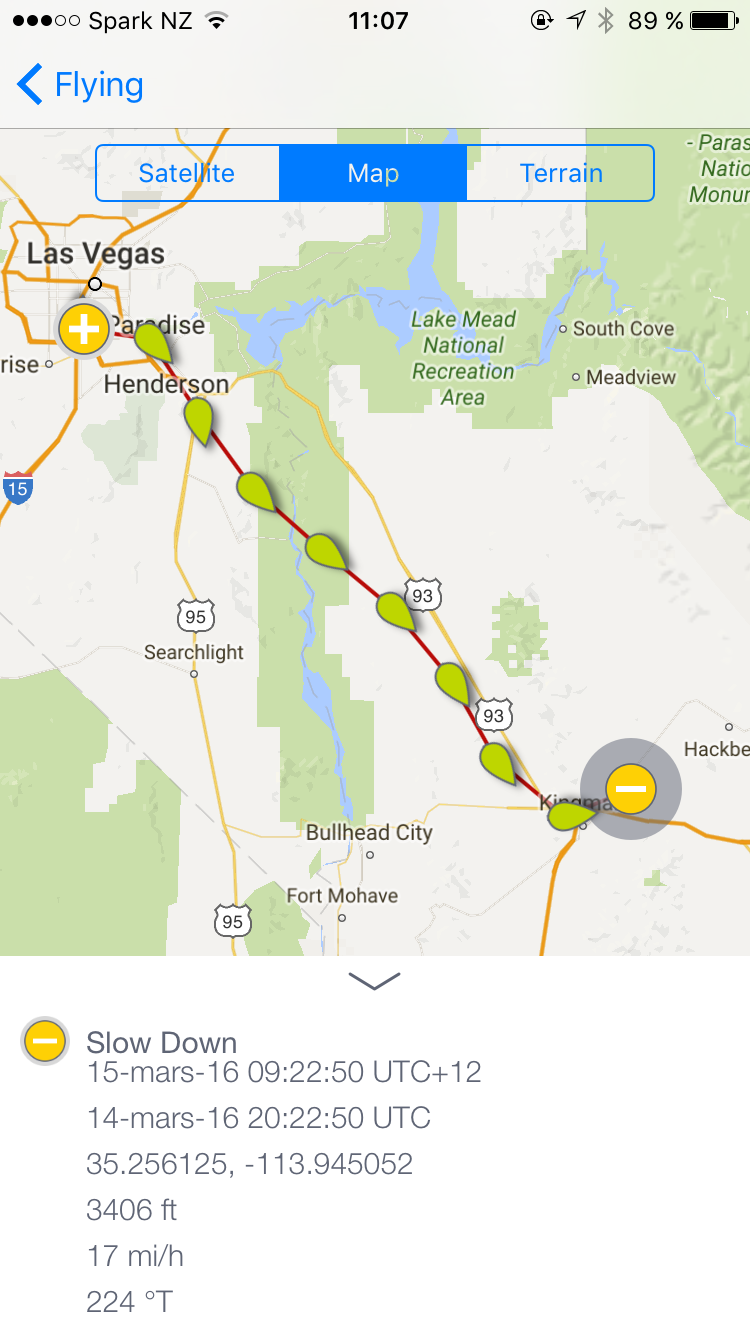 Each map can toggle between map, satellite, and terrain view. You can scroll in and out by pinching to zoom. By holding two fingers on the map and turning them you will be able to rotate the map to get a better view of a track.