You can use Spidertxt to text back and forth with members of your account.
Using Spidertxt
Using The Website To Send A Text
1. To get the the Spidertxt page in the website click on the Spidertxt icon on the Flying Page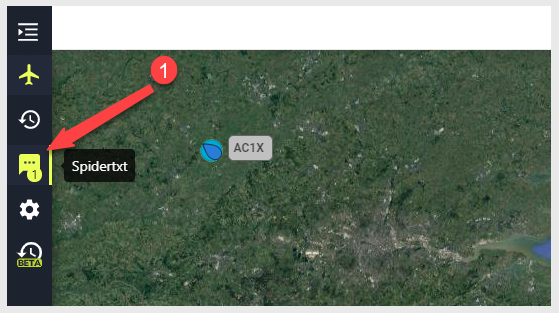 2. Any members within your organisation that have signed up an account will be listed in the contacts column.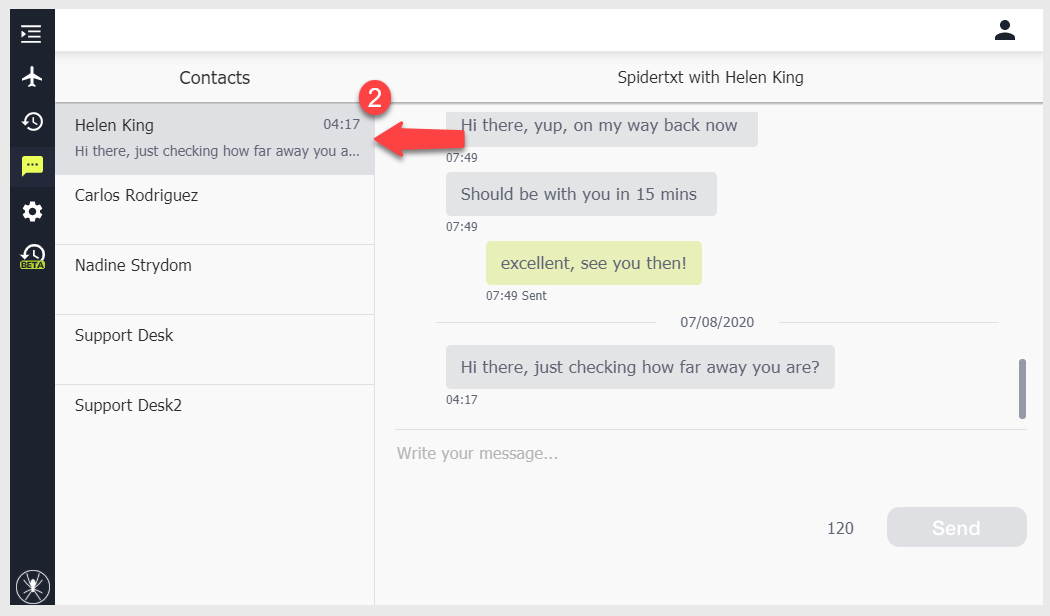 3. Click on a member you would like to send a message to.
4. Write your message
5. Click send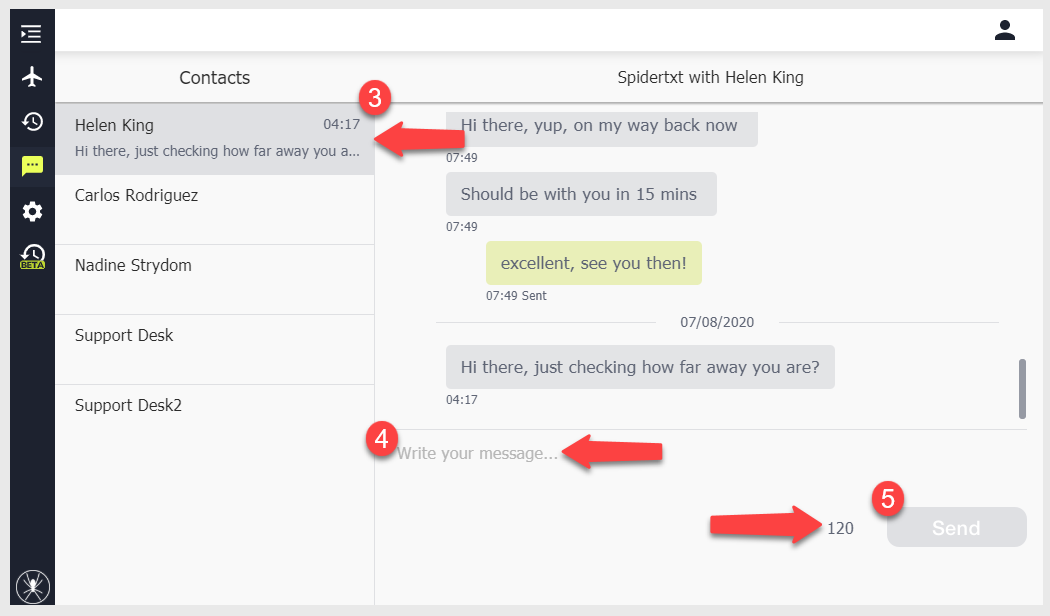 Please Note:
Message length is limited to 120 characters.
A notification will be shown on the menu sidebar if unread messages exist
When a message says 'Sending' - This means that the message is being sent to the Spider from the mobile device.
When a message says 'Sent' - This means the Spider has sent the message to the Iridium network.
Making sure you are logged in using you own details, please follow the instructions on how to reply to a text.
Sending a Spidertxt
1. Click the Spidertxt messaging icon
2. Click the member you wish to text
3. Click the Pencil icon
4. Write message
5. Send message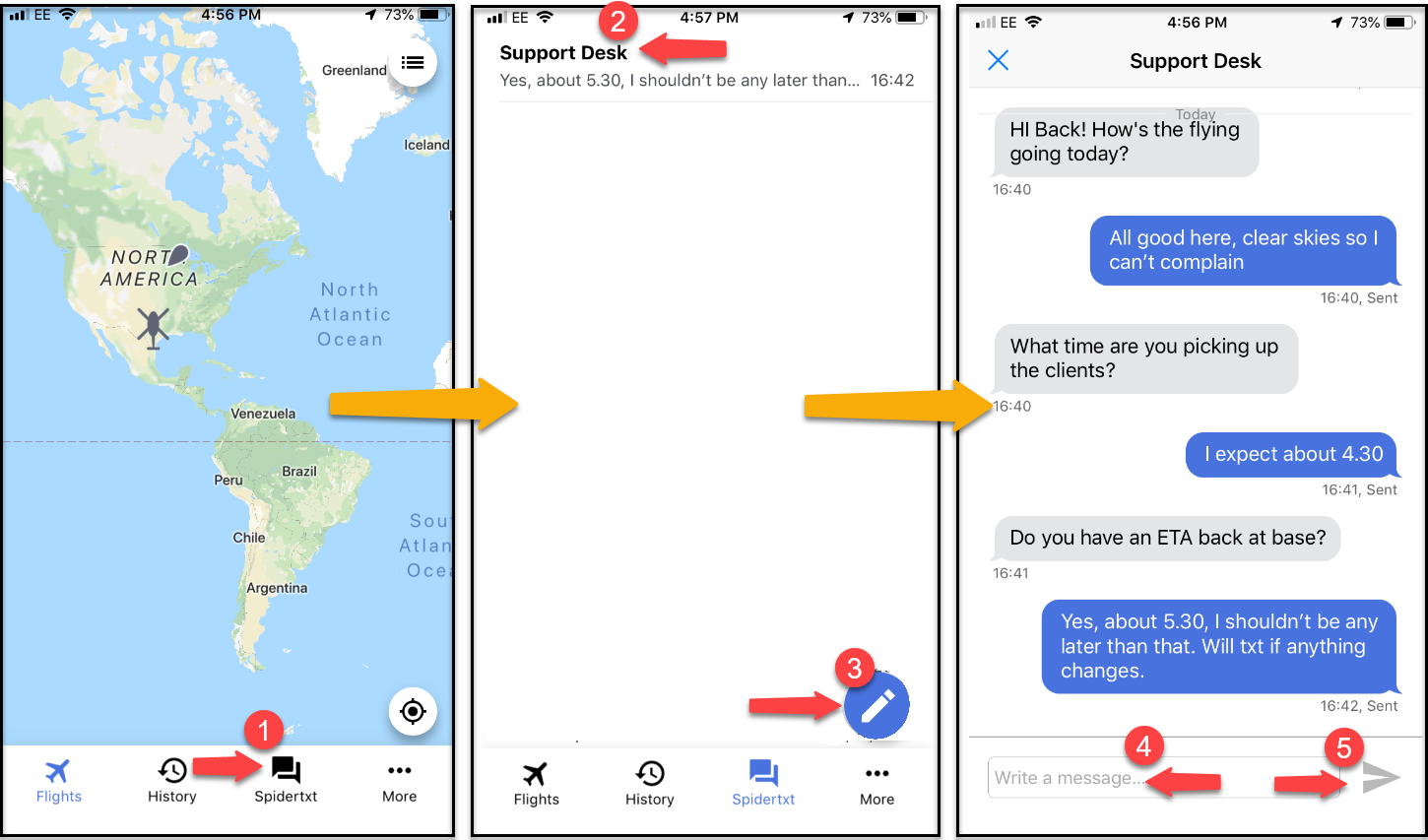 Flight Followers on the ground can also send and receive messages when not connected to a Spider, through Wifi and cell data.
If you do not want to use cell data to send messages, please turn this off in settings.
Please Note To Be Able To Use Spidertxt You Need
To have signed up / created a user account
Be an invited member to an organisation that has enabled Spidertxt. Everyone using Spidertxt must have an account at app.spidertracks.io and be a member of your organisation in order to send and receive messages to and from other members of your organisation.
The mobile app will log out every 6 months. An automatic pop up will alert users to when this will happen which will allow the user plenty of time to re log in.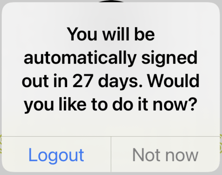 Notes & Restrictions
You can only text members that are in your account and who have signed up. Text to email or SMS recipients is not supported.
Characters must be ASCII only, accents and emojis are not supported.
Spidertracks do not recommend sharing account for use with Spidertxt, please see this article for more information.
If you are going flying and want to use Spidertxt, please make sure that you are logged out from all other devices (such as the Spidertracks website), before connecting your smartphone or tablet to the Spider.
When you enable Spidertxt 2.0 all members of your organisation will be notified about the one-month free trial.
After the free trial you will be invoiced for Spidertxt if it is not disabled by an administrator.
Pricing;
Spidertxt costs US$15.00 per aircraft in the account, per month, with unlimited texts.
Please note;
This is charged for all aircraft in your account even if the Spider in the aircraft is not capable of connecting to an iPhone or iPad or the aircraft has no Spider assigned to it.
To download the User guide please click on the link below: