To rename an aircraft under your account, please follow the below instructions.
1. Select the 'Admin' cog in app.spidertracks.io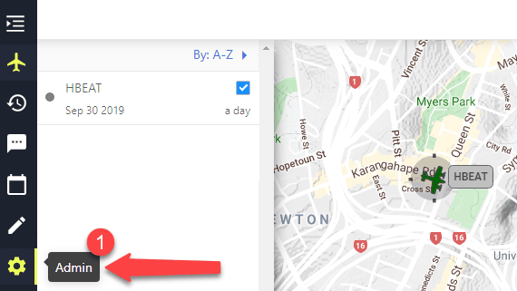 2. On the top-left side of the page, select the organisation where the aircraft that you want to change the name is.
3. Click 'Aircraft Settings' on the left-hand menu.
This will take you through the Aircraft & Spiders Settings Page. This page allows administrators to get a full overview of the registered aircraft, the Spider types, serial numbers and model types and allows easy management of the account.
4. Select the Aircraft you would like to manage, this will open the Aircraft Settings Menu on the right of the page

5. Edit the registration
6. Click Save