To delete and remove an aircraft from your account, please follow the these instructions.
1. Select the 'Admin' cog in app.spidertracks.io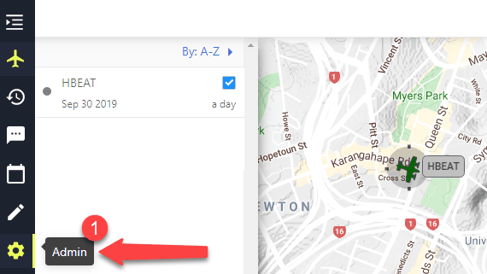 2. Select the Organisation that has the aircraft is registered to.
3. Click 'Aircraft Settings'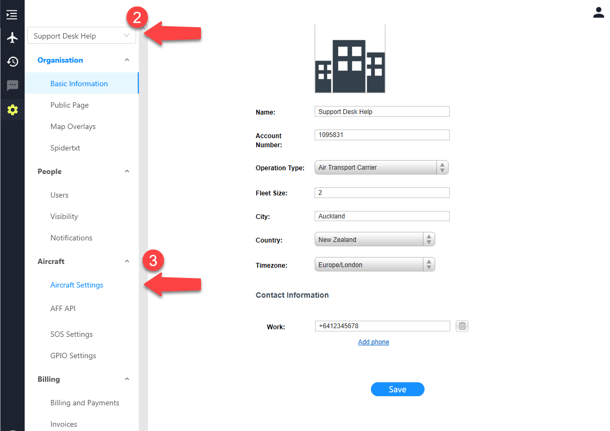 4. Select the 'Aircraft' you want to delete.
5. Click the 'Delete Aircraft' icon next to the aircraft.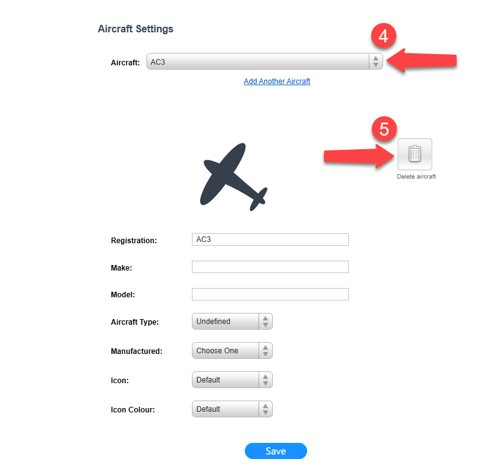 6. Click 'Yes' to confirm.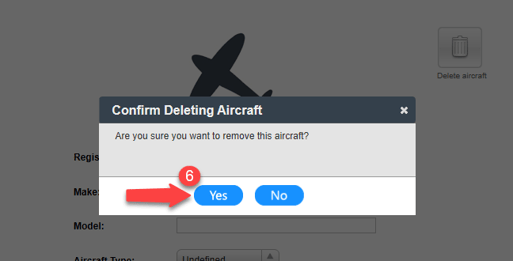 Deleting the aircraft does not remove the tracks, it only removes the aircraft. If an aircraft has been deleted, the corresponding tracks will show as 'Aircraft Name (DELETED)'
NOTE: If you delete an aircraft with a Spider assigned, this does not alter the Spider subscription and it will be marked as unassigned and available to assign to another aircraft.
FAQ
Q. Does Spidertracks keep my history even if an aircraft is deleted?
A. Spidertracks retains all history and will not delete or remove any tracks from your account. Only registered members of the account can delete tracks.
Q. How many aircraft can I delete at 1 time?
A. You can only delete one aircraft at a time.
Q. Can I delete aircraft in the Spidertxt app?
A. No, aircraft can only be deleted from the web interface.
Q. I deleted the aircraft but the tracks are still showing?
A. Deleting the aircraft does not remove the tracks, it only removes the aircraft. If an aircraft has been deleted, the corresponding tracks will show as 'Aircraft Name (DELETED)'