Adding aircraft and Spiders can be completed under Aircraft Settings.
To add an Aircraft and Spider to your account, please follow the below guide:
1. Select the 'Admin' cog in app.spidertracks.io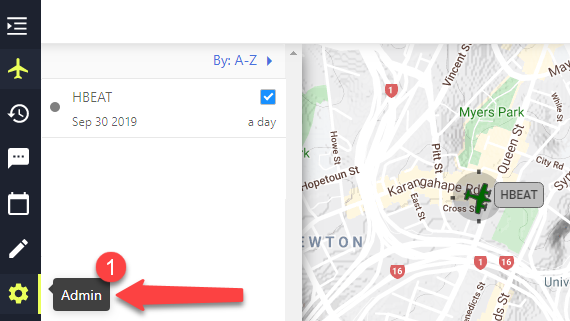 2. Open the organisation dropdown menu at the top of the menu and select the organisation you wish to manage visibility for.
3. From within your organisation settings pages, click 'Aircraft Settings' on the left-hand menu.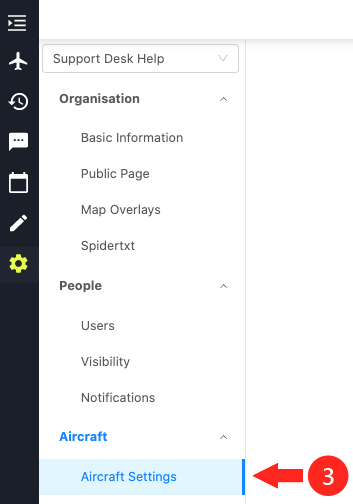 Adding an aircraft:
4. Fill out the fields with your aircraft details.
5. Click 'Save'.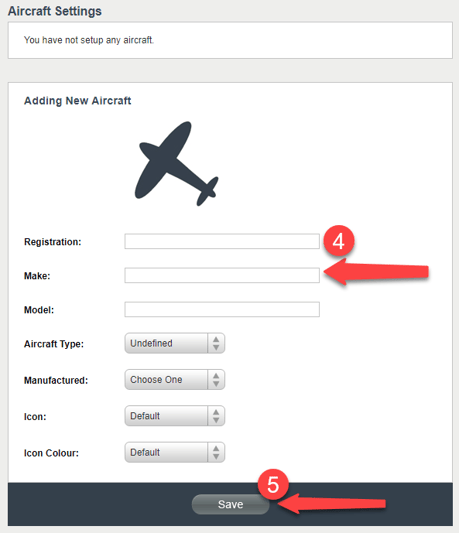 Please Note: Selecting Icon and Icon colour will determine how this is displayed on the Flying Page.

Adding a Spider
1. Scrolling down the page, click on 'Add Another Spider'

2. Enter the 10-character serial number from the underside of your Spider.
Please Note: The serial number does not contain the numbers one or zero. These are O (for Oscar) and I (for India).
3. Click 'Continue'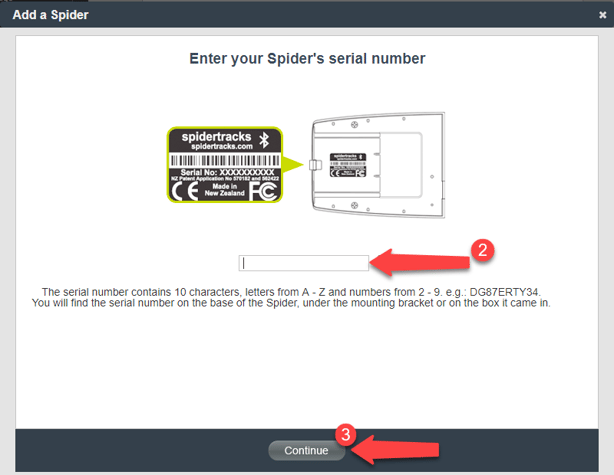 4. After entering your serial number, you will be taken through to the plan selection options.
Clicking continue, you will then be asked to agree to our Terms and Conditions.
If you would like more information on our plans, please view our Plan Page
Please allow up to 1 business days for new registrations to become active on the Iridium network.
Assigning a Spider to an Aircraft
1. To assign a Spider, select the 'Aircraft' you want in the drop down menu.
2. Then scroll down the page to where it says 'Add Another Spider' select the drop down menu and select the Spider you want to Assign.
3. Click 'Save'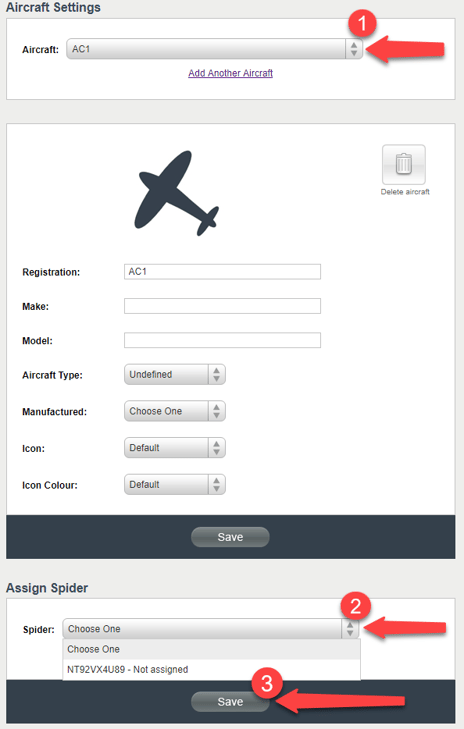 You have now assigned a Spider and you can configure the reporting type that you require.
How To Add Aircraft
How To Add A Spider
If you have added an Aircraft to you account in error, please see this article on how to remove the aircraft: How To Delete An Aircraft