Changing the Spiders reporting can be done under Aircraft Settings.
Reporting Rates
Your Spider has a number of different ways it can report;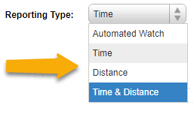 - Automated Watch - Active Flight Following (1-2 minutes default reporting rate)
- Time - Spider reports every 1-2 minutes
- Distance - Spider reports at a set distance only
- Time & Distance - The Spider will report at a time and a distance rate.
Changing the Settings
To change your Spider settings please follow the below guide:
1. Select the 'Admin' cog in app.spidertracks.io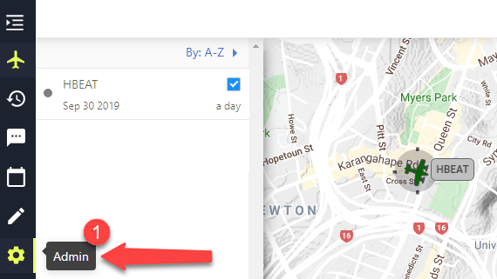 2. On the top-left side of the page, select the organisation that you would like to change the Spider reporting settings.
3. Cllick 'Aircraft Settings' on the left-hand menu.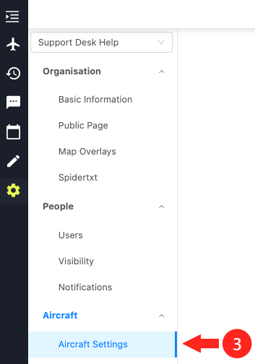 4. Select the Aircraft by dropping down the menu down.

5. Scroll down the page to where the Spider is registered and select your desired settings.
6. Click 'Save' to update. This will take effect from the next flight.