Data from the Flightcell DZMx can be viewed on the spidertracks website alongside the tracking data from your existing Spiders.
You can either have your data sent to Spidertracks from an existing Iridium Value Added Reseller if you already have a contract in place for the data, or you can have the data sent directly to Spidertracks from the unit. Please take note of some limitations and pricing:
Limitations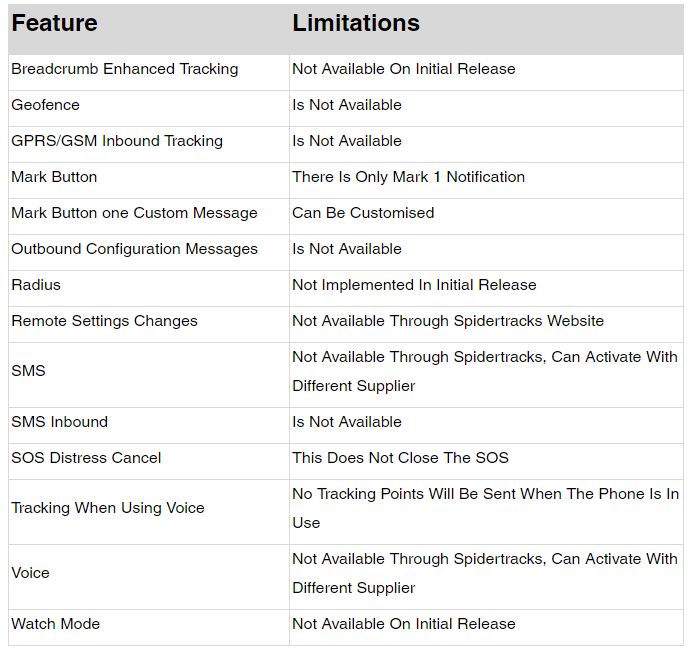 Pricing
If you want to have a different tracking provider register the unit with Iridium, the DZMx will be placed on the Flightcell DZMx Light Plan, otherwise it will be placed on the DZMx Standard Plan. Pricing does not include any applicable taxes.

Setup
To set up a Flightcell DZMx unit, please email support@spidertracks.com with these details:
Organisation name
Contact phone number
Aircraft registration
IMEI of the DZMx
- Found by going to Menu > Diagnostics Menu > Sat Device Details
Serial number of the DZMx
- Found by going to Menu > Diagnostics Menu > Firmware Version
And if you would like to register it directly with spidertracks, or have the data come from another supplier.
- If from another supplier, please send through their information.
Critical
The following must be done to activate the DZMx with Spidertracks:
1. DZMx units must be running Protocol version 3, compatible firmware version is from v2.12.0 through to v2.18.1.
2. Enable the 'Aircraft Power Up' message within the DZMx unit.
To do this, you will need to enable the installation menus first by going to:
Menu > Hardware Config > Installer Menu Enable and entering the pin which is 2468.
The Aircraft power up message activation is provided in Menu > Tracking > Triggered Events.
If you have any questions, please don't hesitate to contact Flightcell support at tech@flightcell.com