You can enable the integration between spidertracks and FlightAware through the AFF / API settings page.
For instructions on how to enable a Public API feed, please click see:
1. Select International: FlightAware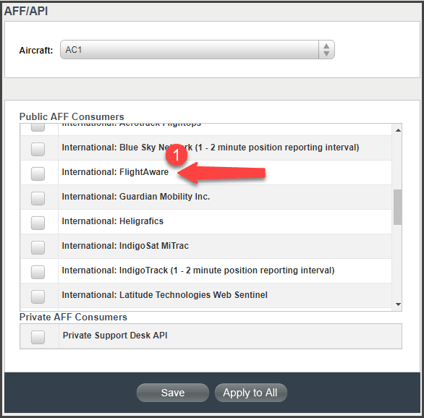 Once enabled, the aircraft information will automatically be shown on FlightAware's public tracking service.
If you want to have your data shown privately you will need to sign up to FlightAware Global.