CSV files can be downloaded from the Flight History page and displayed in Excel or Numbers.
1. Go to the 'History page'.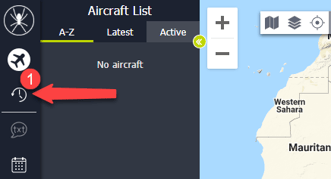 2. Select the flights that you would like to view. You can select multiple flights at a time or if you would like to all visible flights, simply click on the select all box at the top left.
**Please Note, this will only select the current flights that are loaded. To load more flights scroll down to the bottom of the page.**
If you have a specific date range, enter the date range through the 'Select date' button.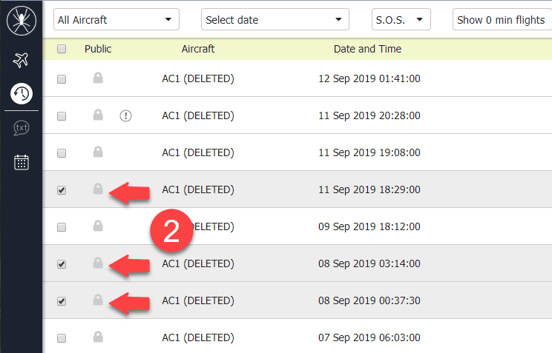 3. At the bottom of the page, select the downward pointing arrow
4. Select 'CSV'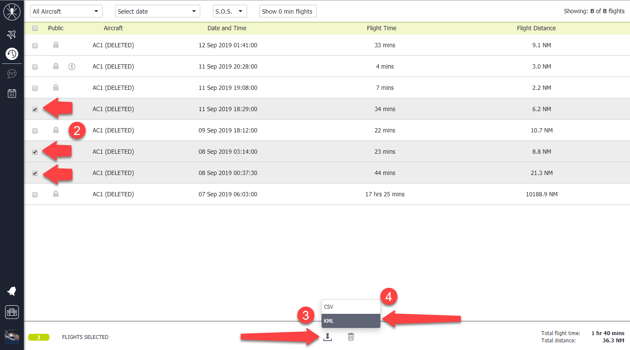 5. This will download the CSV file to your computer. Select the file, this will be opened automatically in Excel or Numbers.
Please note, you are able to download 200 tracks at a time