To create an organisation click Organisation Settings on the Flying Page and then Create New Organisation
Creating an organisation allows administrators to set up and add aircraft, add Spiders, add flight followers and adjust settings to their account.
To create an organisation:
1. Select the 'Admin' cog in app.spidertracks.io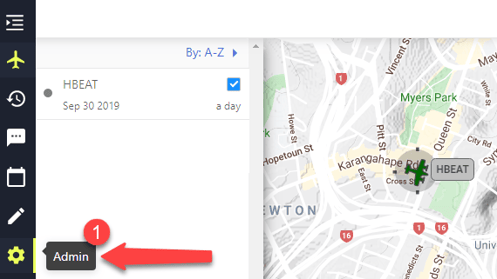 2. Add the details for the organisation you wish to create.
3. Click Continue at the bottom of the page.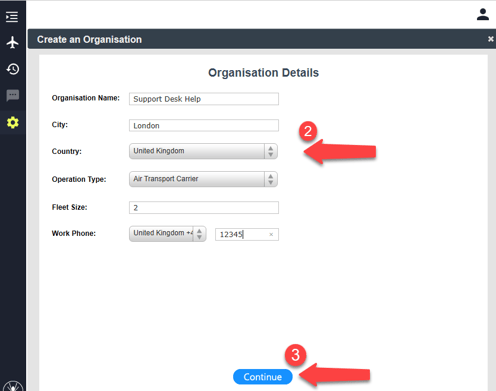 4. Fill out the Billing Address details
5. If the Shipping Address is the same as the Billing Address, please leave the box ticked
6. Click Continue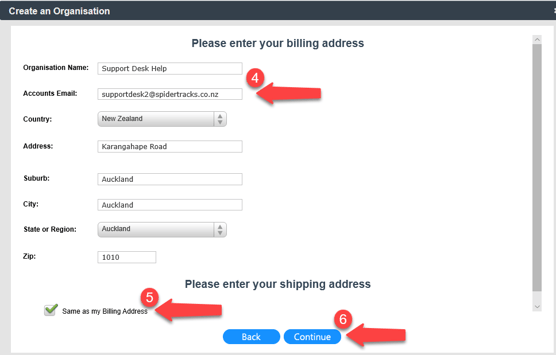 **Please note the Accounts Email you enter does not have to be the same as the email you log on with. This email is for where you would like the monthly invoices to be sent to.
7. Fill out the Payment Method details, selecting the currency you wish to pay in.
8. Click Create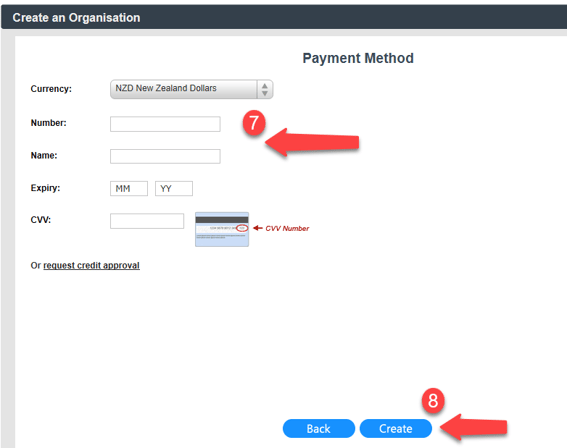 If you would like to pay by check or bank transfer, please click 'Request Credit Approval' this will generate an email to send to our accounts team who will be in contact.