To change the Billing Plan of your Spiders, please contact Support.
If you would like to change the plan your Spider is currently on, please contact support@spidertracks.com with the Serial Number of the Spider, the plan it is currently on, and the plan you would like it to be moved to.
If your unsure of what plan you would like to change to and want to check our available data plans, please visit our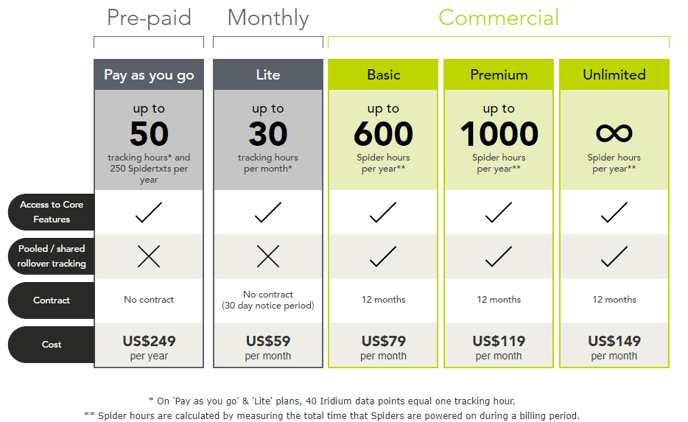 We will happily help you select the right plan for you.
If your Spider is outside the initial 12 month contract, there will be no charges for changing to a lower value plan. You can change to a higher value plan at any time.