The History Page is your complete flight tracking history and also where Spidertracks new Beta release of 3D replay can be found.

The page has the following features:
1. Displays the aircraft that the Spider is registered to
2. Shows start time and date the flight took place
3. Shows the duration of the flight
4. Shows the total Flight Distance
5. SOS Status
6. 3D Replay
Flight Filters
The following filters will allow an account owner or account administrator to view the tracking history of aircraft in the account.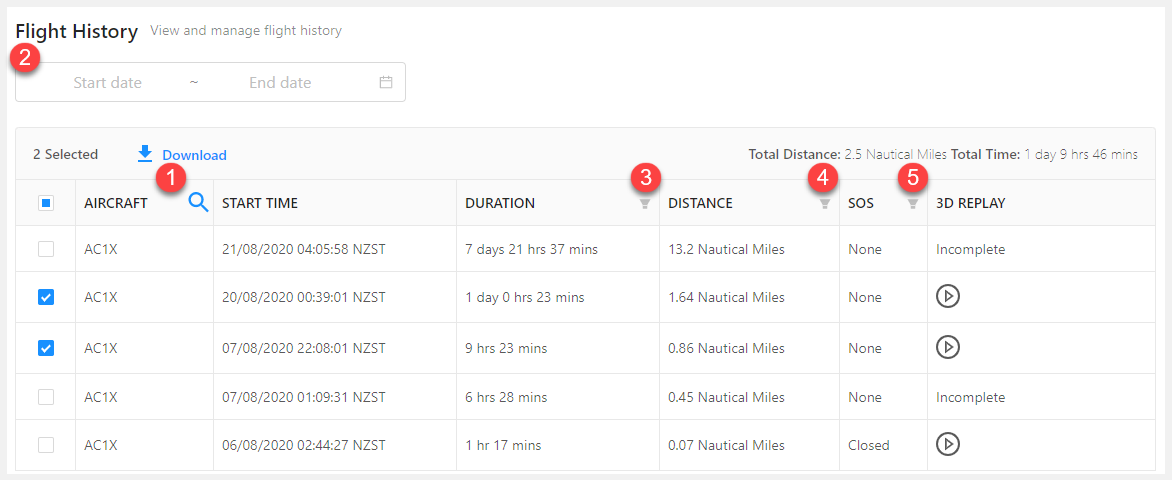 The filters allow the following;
1. Filter selection by aircraft, click the magnifying glass to display all the aircraft in your account
2. Filter selection by date, by clicking in the date box
3. In Duration select 'Greater than 1 min' to remove all 0-minute tracks in the filter
4. Select 'Aircraft moved' in the filter to show all flights that have made a flight
5. Filter SOS selection by Active or Closed
*Please Note: Clicking 'Reset' will remove the selection

Selecting Flights
1. Put ticks in the boxes to select the flights.
2. Clicking 'View On Map' will allow you to view the selected flights on the map page.
3. Clicking the Download will enable you to download your tracks in either Google Earth or CSV format.
4. Clicking the Trash Can icon will delete the selected flights
5. The 'Flights Selected' feature will let you know how many flights have been selected.
6. The 'Total Flight Time' and 'Total Distance' shows the total hours and the total distance of the tracks selected.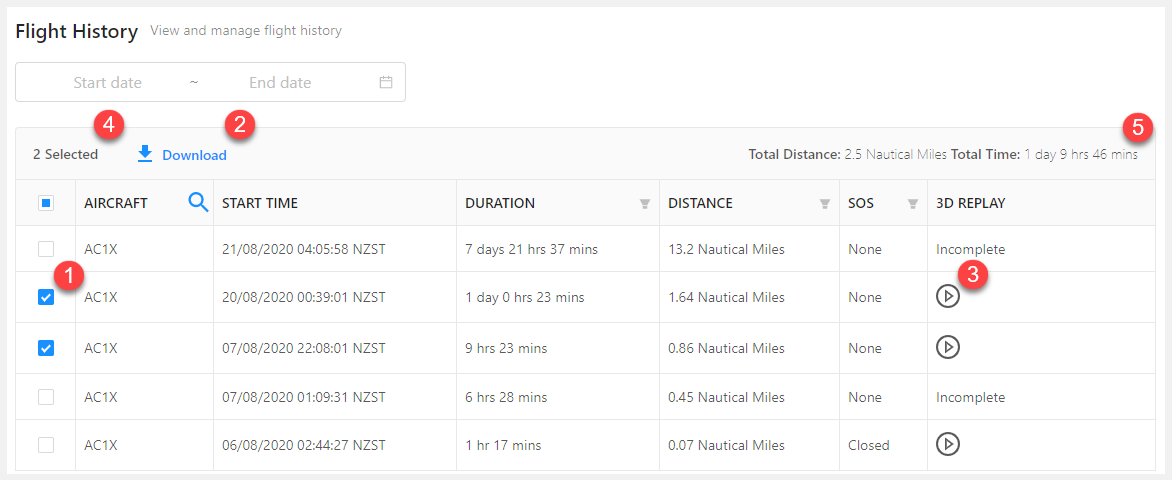 3D Replay
Clicking the 'Play' button in the 3D replay column will bring up the 3D track in a new pop-up window.
In the new pop-up map window, you will be able to move your viewpoint as the aircraft is flying. This can be done by holding your left mouse button and dragging the mouse to your desired view.
1. Allows the viewer to play or pause the track
2. Determines the speed replay is to be displayed at
3. How long the flight duration is
4. Displayed aircraft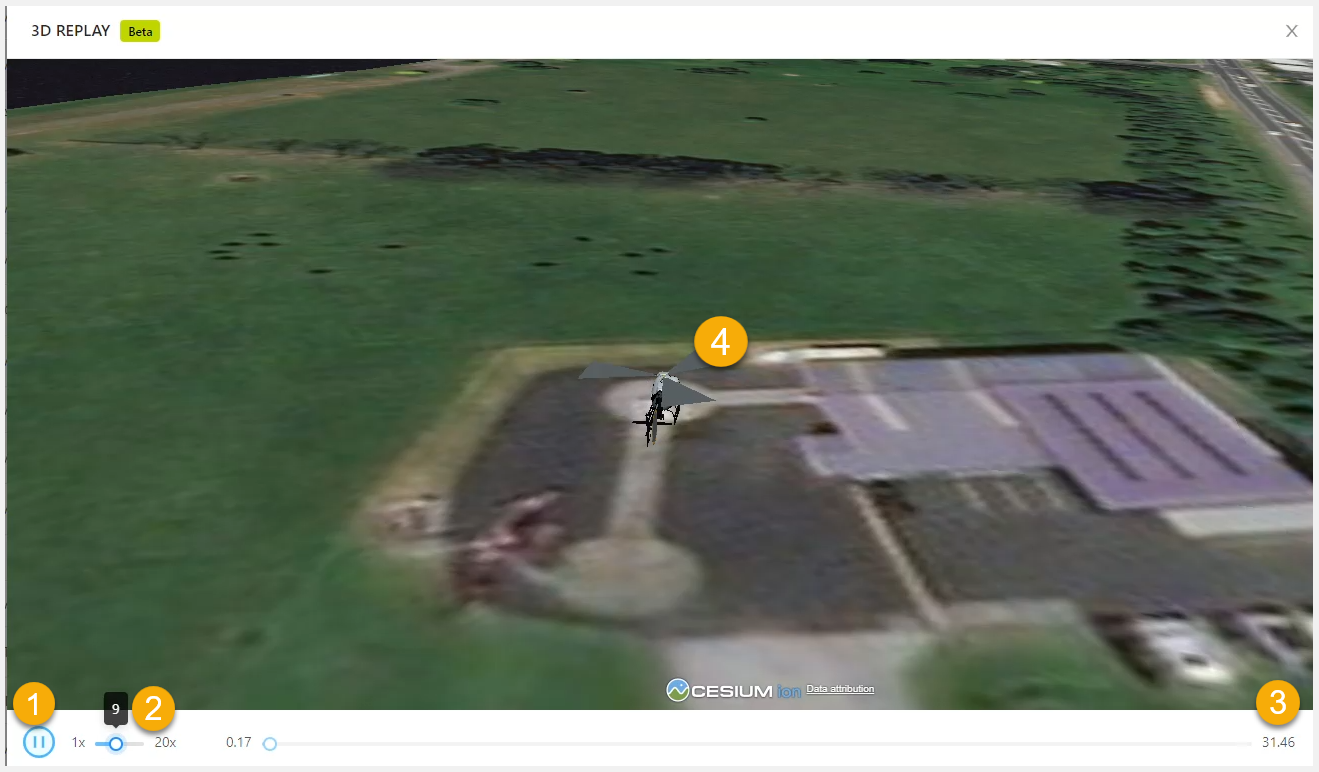 Note: If the flight shows as 'Incomplete' this means that the track is not done downloading or some data was lost. If you have any concerns about this, please contact us at support@spidertracks.com
*Please Note: It is only possible to select 50 tracks at a time.
Related articles