To add an Aircraft and Spider to your account, please follow the below guide:
1. Select the 'Admin' cog in app.spidertracks.io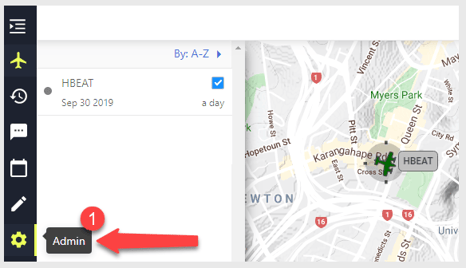 2. On the top-left side of the page, select the organisation where you would like to add an aircraft.
3. Click 'Aircraft Settings' on the left-hand menu.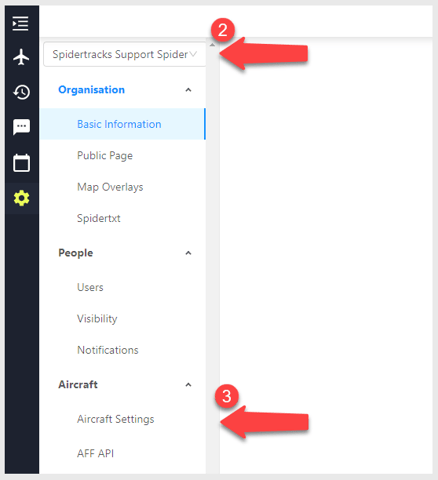 4. Fill out the fields with your aircraft details. If you are adding a new aircraft, click on 'Add Another Aircraft'
5. Click 'Save'.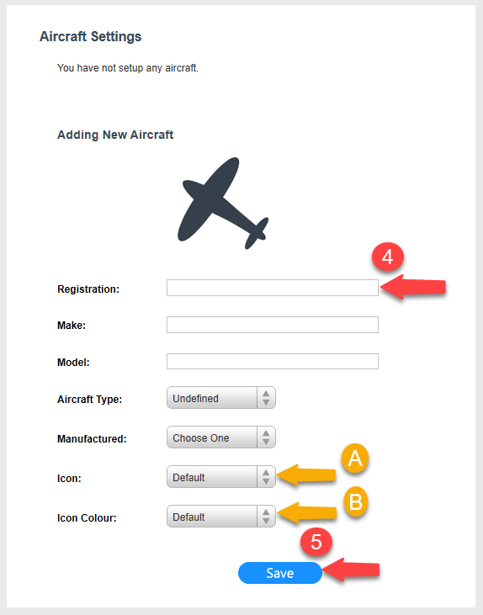 Please Note: Points A & B. Selecting Icon and Icon colour will determine how this is displayed on the Flying Page.
If you have added an Aircraft to your account in error, please see this article on how to remove the aircraft: How To Delete An Aircraft